NewPort has opened an office in Australia, a division of the recently added entity in Singapore that opened in 2014.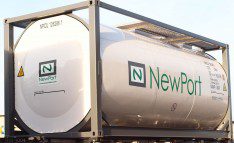 The office, located in Melbourne, officially opened in March 2015. "Having NewPort personnel on the ground in Australia is extremely important for our customers," said Thomas J Starck, vice president, SE Asia and Australia. "From a time zone perspective, having our team in the region with direct knowledge of the business, supports our objectives and it's what our customers deserve," he added.
NewPort now has owned offices in the USA, Mexico, Brazil, France, Germany, Dubai, Saudi Arabia, India, Korea, China, Singapore and Australia.