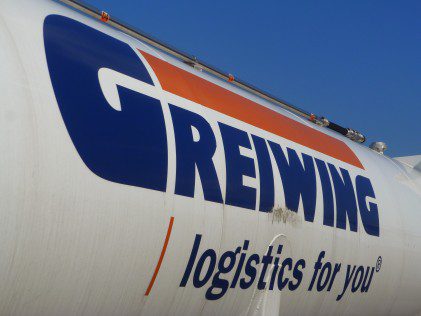 German logistics group Greiwing plans to invest around €12 million euros in the next five years to expand its food grade division.
The plan is to buy of new vehicles and equipment and extend its operations in four locations where pourable food can be processed under hygienic conditions. The aim is to increase the group's share of food logistics in total sales from the current 8.5 percent to 20 percent.
"With regard to the transport and handling of free-flowing products, we have long enjoyed an excellent reputation in the industry," said Klaus Beckonert, manager of the logistics service provider headquartered in Greven. To achieve this, the company has launched the investment plan. The focus is on the four sites with 'clean-room' technology in Duisburg, Leipheim, Wesel and Worms.
"We believe that the food industry has great potential because we can bring in our know-how in dealing with granulated products," added Beckonert. "I am very confident that we will achieve our goal. Among other things, we have reorganised distribution and strengthened our staff. In addition, we already have the required certificates, such as those under the EU hygiene package."