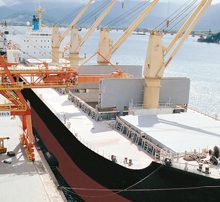 Cosan will acquire 38.98 million shares in the logistics company from shareholders Riccardo Arduini, Julia Dora Koranyi Arduini and Global Market Investments.
ALL's other shareholders include BNDESPar, the shareholding and investment arm of the Brazilian Development Bank, and local pension funds Previ and Funcef.
Cosan is strengthening its logistics arm through the deal. In 2008, Cosan created Rumo Logistica, which provides transportation, storage and product shipment services. ALL operates rail lines in Brazil and Argentina and provides services such as logistics, transport, port operations and general storage.