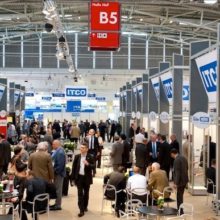 The Meeting took place at the Ciragan Kempinski Hotel, overlooking the Bosphorus, and attracted ITCO Members from Europe, the Middle East, India, China and North America.
It opened with a specially organised Tank Container Technical Seminar on Monday 19 March, providing an update on regional/local freight transport and tank container issues. Following the Seminar, delegates were invited to a "Welcome to Istanbul" Cocktail Reception, sponsored by TLS Forwarding.
Conference Sessions on Tuesday 20 March covered a range of topics relevant to the bulk transport market, including: developments in the Turkish economy; investment in Turkey's transport infrastructure; chemical industry growth and exports; business development in emerging tank container markets (Russia and Middle East); and the introduction of ADR into Turkey.
Arrangements are now in place for the ITCO Tank Container Village, which is being organised as part of the transport logistic China 2012 exhibition, Shanghai (Tuesday 5 to Thursday 7 June 2012). This will be the 3rd  time that ITCO has participated in this important freight transport and logistics exhibition. With a total of 26 ITCO Members exhibiting in the Tank Container Village, it will be the largest event that ITCO has organised in China.
In addition to the exhibition booths, this year's Tank Container Village will also feature a Bar, where exhibitors can purchase refreshments and snacks. There will also be a central meeting area.