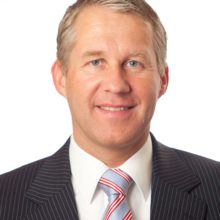 Boasting more than 16 years' experience in his field of expertise, Christian Reißner became responsible for Finance at TALKE on 1st March. Before joining the specialist logistics service provider, the 42-year-old worked for internationally active service organisations as well as manufacturing companies in the automobile sector, where his main responsibility was building up and developing the fields of finance, accounting and controlling.
Peter Viebig also joined TALKE on 1st March. The 46-year-old is in charge of the Transport Business Unit and has many years' experience in the procurement of transport and logistics services for international chemicals corporations. In his previous position, Viebig worked for Bayer Material Science AG, where, amongst others, he was responsible for the international procurement of logistics services and deep sea logistics.
Christoph Grunert took over the responsibility for TALKE's European Warehousing and Value Added Services on 1st January 2012, filling the position internally. Grunert has been working for the company for a good eleven years and, during this time, has occupied a variety of positions within the group, including building up and developing business in the Middle East. In his previous position as Business Unit Manager Logistic Solutions, he strengthened and expanded the consultancy and project business for the long term.
"With Christian Reißer, Peter Viebig and Christoph Grunert, we have filled management positions in our company with highly competent names," says Alfred Talke, Group Managing Director ALFRED TALKE Logistic Services. "Together, we will continue to strengthen and expand the market position of our group of companies."