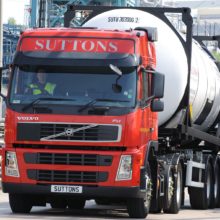 Suttons Group has signed a joint venture agreement to develop business opportunities in Saudi Arabia and adjacent Gulf States.
Suttons has joined with Arabian Chemical Terminals (ACT), a company jointly owned by the Alireza , Al Nowaiser and Al Linjawi families, and who have extensive interests in Saudi Arabia.
The joint venture company, Suttons Arabia, plans to start operations in July. Group MD, Andrew Palmer commented: "We are delighted to have signed this agreement with ACT. Together we will be a strong and effective partnership developing services for our customers."
Suttons is based in Cheshire, UK and operates globally with key business centres in Antwerp, Ludwigshafen, Houston, Kuantan, Le Havre, New Jersey, Shanghai, Singapore and Tokyo.