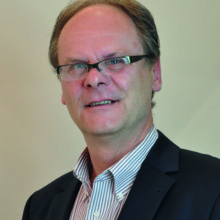 In his new position, Rak oversees the entire Starlinger product portfolio for the US and Canadian market. He looks back on almost 30 years' experience in international sales and trade, his previous position having been president and CEO of Kiefel Technolgies, Inc, sales and service organisation for European made machinery for Kiefel and Brückner, and member of Brückner Group.
With a decade of experience on the North American Market, Alfred Rak sees growing potential especially in the field of plastics recycling: "I am sure that the world of plastic manufacturers will be more directed into reusable processes, meaning that recycling technologies are absolutely on the upswing. Starlinger's position as a market leader for plastic processing machines will open new avenues to customers for more sustainable technologies and savings within the arena of recycling."
Also the market for flexible woven plastic packaging in North America – ranging from consumer and dry bulk goods packaging to FIBC – has been growing steadily over the past years. The number of US-based woven packaging manufacturers is increasing, while woven sack imports are on the decline. In response to this development, Starlinger is strengthening its US team in order to provide the best possible service and support to the American and Canadian customers. Based in Greenville, SC, American Starlinger Sahm is a manufacturers representation of the Starlinger-owned companies Starlinger and Georg Sahm, Inc.