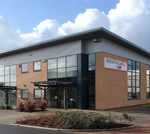 "The acquisition of the ISM/Salkat Group represents a huge step to achieve our strategic position as a full-line chemical distributor with an established and competitive platform in Asia-Pacific. ISM has a strong track record of success and an innovative product portfolio. The acquisition represents a quantum leap for the network and know-how for Brenntag in Australia and New Zealand. Brenntag's business partners will benefit from our increased capabilities to provide world-class products and services", says Steve Holland CEO Brenntag Group.
Jürgen Buchsteiner, responsible for M&A activities at the Management Board of Brenntag Group, emphasizes: "Through this acquisition we can provide our business partners access also to the New Zealand market via our own local distribution and marketing network. The acquisition significantly expands Brenntag's local supplier base and adds another 1,200 customers to our existing customer base."
ISM/Salkat Group is a specialty chemical distributor with a broad range of products servicing diverse industry segments in partnership with some of the world's largest manufacturers of chemical products. It has a strong and highly experienced management team. "I am excited at the positive prospects this transaction will bring to all our stakeholders. The strong cultural and commercial fit – and the common objective of providing a global service to our customers and principals will ensure that the legacy of ISM's commitment to the Australian and New Zealand markets lives on. I am particularly pleased at the opportunities Brenntag presents for our employees to excel in a large global company of such repute", says Patrick Delaney, CEO of ISM/Salkat.
Brenntag will start integrating its existing organization with the ISM/Salkat Group shortly after closing. The ISM/Salkat Group expects sales of AUD 117 million for the year 2012. The closing of the transaction is expected in the course of July 2012.