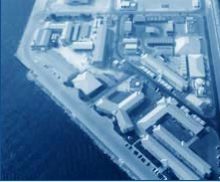 DB Schenker Rail will operate freight trains over 700 metres in length from London Gateway, amongst the longest in the UK. The new hub is likely to become the UK's busiest rail freight terminal.
The agreement will see DB Schenker Rail introduce at least four rail freight services a day (four in, four out), subject to volumes, and will serve a range of inland terminals including potential new UK locations. Additional rail freight services will be introduced in the future.
DB Schenker Rail will also pursue the development of rail freight services from London Gateway to mainland Europe using the Channel Tunnel.
Carsten Hinne, Managing Director Logistics for DB Schenker Rail UK, said: "London Gateway is the most significant logistics project in the intermodal sector, and it will be home to the largest rail freight terminal in the UK. The services which we will launch at London Gateway will be the first of many freight trains that we will operate from the port, forming a strong rail freight network across the UK and mainland Europe for customers.
"In addition, DB Schenker is a truly multimodal operator using shipping, air, rail and land to deliver our services. The wider DB Schenker group is pursuing a range of shipping line options for its international clients through London Gateway, in the anticipation that they can have containers handled through the port during late 2013."
DB Schenker Rail is committed to providing the rail freight capacity required to maximise volumes being transported by rail to and from the port. The trains will avoid over 4,000 lorry movements per week from the nation's roads making the future of logistics in the UK more sustainable.
Simon Moore, Chief Executive Officer for DP World London Gateway, said: "We are delighted to announce this agreement with DB Schenker Rail. Rail freight services to and from London Gateway will provide a reliable, easy and efficient movement of goods between the port and the major population centres in the UK, while reducing the carbon footprint for cargo owners. We believe rail will be more competitive from London Gateway than any other UK port destination.
"The commitment of DB Schenker Rail to provide a range of rail freight services for London Gateway users ensures that we will have world class connections from day one of operations."