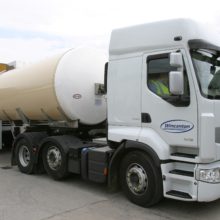 Wincanton, the UK's leading provider of supply chain solutions, impressed Ella's Kitchen by demonstrating their expertise and by outlining their track record in helping businesses grow, driving efficiencies in the supply chain and, crucially, reducing their customers' impacts on the environment.
The two year warehouse and distribution contract will see Wincanton manage inbound transport from UK factories before picking and packing around five million cases a year and distributing them out to major supermarkets across the UK and to Ella's Kitchen's rapidly growing repertoire of international customers.
The contract will be managed from a warehouse in the North West, a shared user solution to reduce cost and increase efficiencies for all businesses under its roof.
James McMaster, Ella's Kitchen's COO said, "We see Wincanton as a sustainable long term supply chain partner , they clearly understand our vision to become the world's first global premium brand for pre-school kids, freeing us to concentrate on other aspects of our business in order to achieve our long-term goals."
Chris Kingshott, Wincanton's managing director for manufacturing, said: "In a relatively short space of time Ella's Kitchen has grown to be one of the most respected and successful names in an extremely competitive market.
"We're delighted to have been chosen to partner them as they pursue their goal of becoming a globally-recognised brand and it is testament to our track record of allowing customers to invest in growth rather than assets that time after time sets us apart from the competition."