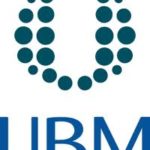 "The InfraPortos comes at an opportune time, because of the federal government planning and strategy of President Dilma Rousseff to allocate funds for infrastructure investments in Brazilian ports," said Michael Fine, transport fairs portfolio manager, UBM Brazil.
Michael adds: "The purpose of InfraPortos is to promote the meeting between ports, terminals and port operators with equipment manufacturers and technology developers in a time when the industry goes through port infrastructure sharp economic growth, driven by the need to increase productivity, efficiency and competitiveness of the country's ports."
Between 22 and 24 October 2013, at the Mendes Convention Center in Santos, buyers and suppliers will have the opportunity to meet and conduct new business, at a trade show exclusively dedicated to the industry and conducted by UBM Brazil, the leader in fair organizing for the transport sector in Latin America.
Significant investments in the port sector have been planned for this year, in a speech during the Intermodal South America 2012, the general director of Antaq, Tiago Lima, said that investments in port facilities are in the region of USD 15 billion.
UBM is the largest organizer of events for the transport and infrastructure sectors in Brazil and currently performs Intermodal South America, Business on Rails, Navalshore and Concrete Show. InfraPortos will complement this portfolio and suppliers of equipment and technology for ports and terminals will now have their exclusive meeting point with buyers from Brazil and other Latin American countries.