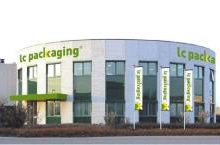 The SA8000 certification is awarded by Social Accountability International (SAl) a globally recognised institute dedicated to improving workplaces and communities across the world.
The award measures the social conditions in a company or chain, using objective criteria and optimising the working conditions of all employees. SA 8000 is based on international conventions and comprises requirements relating to child workers, forced labour, safety, health, wages, discrimination and working hours amongst other key issues.
Dutch-Bangla Pack is the world's only FIBC producer boasting SA 8000, together with ISO 22000, OHSAS 18001, ISO 9001 and ISO 14001 certification. Founded in 2008, at present DB Pack employs six hundred people and has a monthly output of 300 metric tonnes. DB Pack is only the sixth company in Bangladesh to have been granted the SA 8000 certificate and only 3,100 companies worldwide have received this recognition.
On Monday 1 October 2012, the SA 8000 certificate was presented by the Dutch Ambassador to Bangladesh, Mr. Gerben de Jong, in the country's capital, Dhaka.
In order to consolidate its position as a top 3 player worldwide, LC Packaging has also opened a production site in Pietermaritzburg, South Africa, as a 50% joint venture operation.
Production commenced on 1 August 2012 and currently involves assembly and sewing operations only, however, future plans will ensure a fully vertically integrated facility, including extrusion and weaving. In the first year of operation, it has created 50 new jobs for local workers.
LC Packaging, established in 1923, achieved a turnover of €115 million in 2011, an increase of 20% on the previous year. This was achieved by 160 employees in the sales and distribution operations across 25 countries, supported by 700 production personnel.
"Despite the economic crisis, the prospects for 2012 and 2013 are good, utilising LC Packaging's international expertise with local operations to become the right choice as a reliable partner" says a spokesman at LC Packaging.