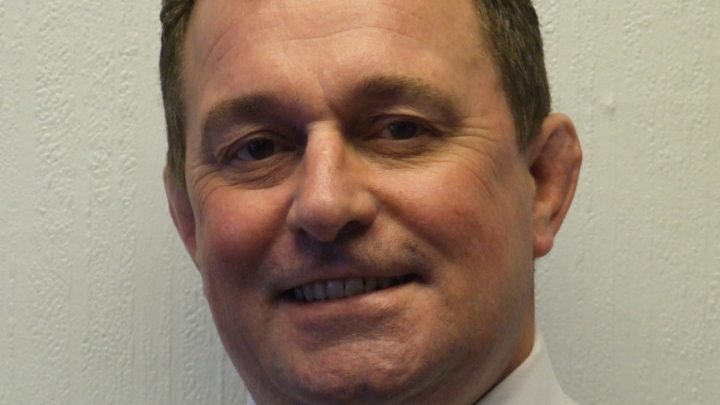 Tell me a bit about your work history before your current role as director of Spiroflow
I began my career, as a mechanical engineering apprentice in the petrochemical industry in the late seventies and early eighties. This provided me with an overall mechanical engineering understanding and sound knowledge base, working with and managing multidiscipline personnel to maintain high value equipment and process plant installations.
I migrated to the powder handling industry, taking up the position of project engineer within a powder handling design and manufacturing company in the late eighties, quickly rising through the ranks to project manager, general manager of the powder handling division and ultimately becoming a director in the late nineties. I left to set up my own company in 2006, before embarking on a three month short-term contract with Spiroflow in Q4 2007, before taking up my appointment as Managing Director and shareholder of Spiroflow in January 2008.
What's been your greatest work achievement to date?

Becoming a director of any organisation and now also a shareholder has to rank highly in the personal accolade stakes, in terms of one's working achievements. Designing one of the world's, if not the world's first fully automatic FIBC opening system is probably still the most outstanding personal engineering achievement to date, which to my knowledge is still in operation today on an island, in a fjord, in Norway.
Managing Spiroflow through the economic downturn from 2009 onwards is probably my greatest managerial achievement to date. I was able to manage this unfortunate situation by making a number of strategic decisions, without the need to make any member of staff redundant throughout this time.
Spiroflow has been in operation since the early 70s. What are the things the company is most proud of, and why have they succeeded?
Spiroflow has remained innovative from its inception in the 1970s. Spiroflow were the founders of flexible screw conveying technology and this product line still forms a prominent part of our core business. These humble beginnings promoted expansion into other areas of the powder handling industry; the arrival of FIBC's naturally provided the market for fillers and dischargers. These product lines required additional features to be designed and added, such as weighing, vibration and massage technology to discharge stubborn, consolidated and cohesive products. The Spiroflow brand name has become synonymous within the industry, which is something we at Spiroflow are very proud to boast about.
What single thing in the past 10 years has had the biggest effect on the industry?

The single biggest thing to impact on the powder handling industry in the last ten years is almost certainly the ATEX Directive. The ATEX Directive has driven the need for designers and manufacturers to provide safe solutions for powder handling applications. The safety awareness this directive has provided, is almost immeasurable in terms of the improvements for operator, process and equipment safety by design. This is something Spiroflow in particular has majored on for over a decade. Retaining the services of an industry renowned and respected consultant has not only provided our customers with the confidence to proceed, but moreover the added value of a technical report to support a specific application.
What regions do Spiroflow operate in? What challenges do you face because of this?
Spiroflow operates in all regions from Ireland to the west coast of America. America, Canada and South America are covered and serviced by our sister company Spiroflow Systems , thereby effectively covering the globe. Spiroflow Ltd has also established Spiroflow Fabcon Conveying Systems, based in New Delhi, which operates as a Joint Venture company offering the complete Spiroflow product range to the Indian market.
Offering equipment to a wide range of export markets doesn't come without its difficulties. Some of the difficulties encountered can be cultural, language, legislation, installation support or commissioning, plus terms of payment and the use of Bank Guarantees and Letters of Credit, not to mention currency fluctuations.
Industrial equipment such as yours carries with it the responsibility of ensuring its users can operate it with minimal risk to their own health. In the industry as whole, what's the realistic level of danger a user faces? What specific measures do Spiroflow employ to minimise risk?

As with all equipment supplied into industry, there are potential risks to the environment, operatives and the process alike. Here at Spiroflow we take our responsibility for the supply of safe and reliable equipment very seriously.
Our designs have not only to satisfy process specific requirements through good engineering practice, but moreover adherence to current and future legislative demands. Our engineering team undertake risk assessments during all phases of the design and manufacturing process, making safety, reliability and functionality our primary concern.
The use of pictogram warning labels provides operatives and maintenance technicians around the world with knowledge of potential hazards, via simple and descriptive warning labels. All our equipment is delivered with CE Certification and is designed in line with current Machinery Directive legislation.
What are the common challenges faced in installing a new system into an organisation?
Supplying new process equipment into any organisation may have its challenges. Powder handling is not black and white, even when allegedly handling the same products. As a result, this adds to some of the challenges and often frustrations when servicing the powder handling sector, regardless of the science applied.
Change management and acceptance of new process equipment into organisations, doesn't come without its own potential challenges. However, in the last twenty five or so years of my involvement within powder handling, there has been a positive and significant swing towards team engagement within organisations, starting with process evaluation through to equipment selection, order placement and ultimately successful handover.
What does Spiroflow do to remain competitive in the industry?
We are always looking for ways to improve the quality of our equipment, while keeping a close and watchful eye on manufacturing costs. To offer value engineering during the design phase linked with diligence throughout the procurement process of a project or a products life cycle helps maintain our competitive edge.
Our ability to innovate and diversify means we never stand still. New product line developments mean we open up a wider sector of potential customers, markets and industries.
Reliability of equipment is a key part of a customer's business as it helps to minimise downtime. How does Spiroflow offer this?

All components are individually selected and secondary treated if necessary, to maximise reliable performance and minimise the operational downtime of our equipment. Many of our critical components are held on an ex stock basis at our factory, so speed of any required critical parts to market is not compromised.
We have a dedicated spare parts coordinator to assist with the supply of parts to our customer base. This service is further complimented by our after sales department, who have experienced and trained service and commissioning engineers available to assist our customers and alliance partners, should the need arise.
What does the future hold for Spiroflow?
The future for Spiroflow is exciting, as we plan for positive and continual growth. However, we must also remain mindful of the challenges ahead to sustain our growth plans. Our continued product development programme, coupled with our new market expansion strategy means we will hopefully remain busy, not only for the foreseeable future, but beyond.