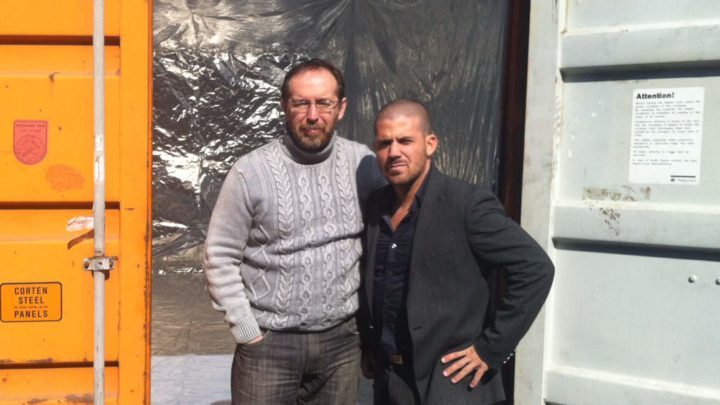 Can you give a brief history of how Preserva came into existence?
Preserva was born from the activities of two companies within the group. Two of them had developed specific expertise in the field of container loading and packing material over more than 50 years.
Preserva has developed proprietary products to improve transport conditions focusing on the practical experience of loading and protecting products shipped via container. We aim to maintain the highest quality and use simple installation keeping in mind the need to facilitate the job of both the carrier and logistics company.
Can you explain the major challenges in the transport and storage of bulk products?
In Preserva we think that the biggest challenge will always be to ensure safe transport, preserving the characteristics of the product, but at the same time reducing costs while increasing speed. We believe that in the end time is an even more important asset for logistics than saving money. That is the thinking behind our Embatuff product which increases the insulation of a container with a liner in less than four minutes.
Do you have an idea of how much bulk product annually is wasted due to the conditions in transit?
It is very difficult to quantify a global figure but we can determine the importance of the protection and conservation of the load when we witness the level of concern expressed by our clients when we are called to solve a problem caused by poorly protected transport. We can say that that concern goes beyond the intrinsic value of the wasted product because it damages the transport or logistics company's image.
What are the benefits of using the liner products provided by Preserva? 
Preserva manufactures high barrier liners for bulk containers, such as 'big bags', octabins, IBCs and special containers, items in addition to our main product – the Embatuff – for the full protection of 20ft, 40ft and HT containers. We use various barrier materials, laminating aluminum, aluminised sheets, different kinds of net and polyethylene. We also have technology to transport liquids such as in flexitanks and trucks. The primary objective of our production is to protect and preserve the product until it reaches its destination.
Can you explain the particular benefits of your FIBC liner?
The main benefits of our products are the protection and conservation of product against moisture, temperature changes, light pollution, rust, dirt and odours. We add value to transport services.
What is the science behind the material?
All barrier film we use has its specific features to provide ideal protection in each particular case. Our technicians analyse the requirements of each type of transport and study the combination of flexible materials that ensure the protection and conservation of products during transport at the lowest possible cost.
Are the liners reusable? What is the environmental effect of using your products? 
All liners are theoretically re-usable but practically they are for single use. Recycling depends on the composition. If they are 100 percent plastic, they can be recycled via normal recovery channels.
Which markets or sectors do you see as providing the most promising growth for using bulk liners?
Our products can be used to transport all kinds of material in bulk form, in particular Embatuff (which is our main added value product for container) is used for transporting wine, spirits, beer, food and many other products sensitive to temperature change and humidity. Embatuff is used also in combination with flexitanks. We also use them sometimes to transport products that are very dirty or leave a strong odour in the container, for animal skins. This avoids costly cleaning operations.
Where do you see Preserva in 5 years' time?
We see a strong development of ancillary products to increase the added value of our transport services and we are working hard to industrialise the production of our container liner. Our goal is to become the ideal partner for all transport and logistics service companies and be a reference point for the global supply of ancillary products – Your container add on!!
For more details about Preserva please visit www.preserva.es