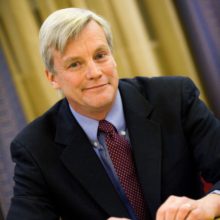 Doug, a highly experienced logistics professional joins Suttons International from Kuehne + Nagel where he was Director of Key Account Development – Chemicals. Prior to that, he worked for Agility for ten years in a number of senior positions, most recently as Executive Vice President of the US Chemical Division. Prior to this, Doug held senior positions with BDP International in Singapore and ICI America Holdings where he launched its US logistics subsidiary.
Doug is based at Suttons New Jersey office, where he is responsible for business development and growing Sutton's logistics services business across the USA and South America.
Doug will report to Tony Kenny, Suttons Regional Director – Europe & Americas, who commented:
"Doug brings 20 years experience to this role and understands in detail, the chemical and hazardous goods industry and its challenges.
"His track record includes extensive knowledge of the regulatory business requirements, safety best practice and all modes of maritime and land transport, ocean freight and procurement. Doug is a key appointment for Suttons and a demonstration of our commitment to the Region."
Doug Bunch, VP Suttons USA said;
"It's a really exciting time to be joining the Group. Suttons Group has grown 40% in the last two years, and I am committed to ensuring Suttons America plays a key role in the continuation of that growth as well as expanding our other product lines in the Americas."
Suttons operates globally with key business centers in Antwerp, Ludwigshafen, Houston, Kuantan, Le Havre, New Jersey, Al Jubail, Shanghai, Singapore and Tokyo.