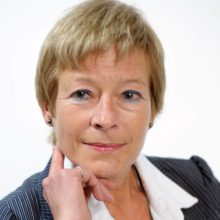 Fecc's working committees gather industry views and prepare and develop guidance documents that address various initiatives. Their work is on-going and vital to ensure the smooth business operations of chemical distributors across Europe.
Fecc and its members work closely together with evolution and innovation in mind as they continue to align efforts to offer tailored solutions for the chemical distribution industry, like the Responsible Care Programme, our flagship on safety and sustainability.
When presenting the document, Fecc's Director General Uta Jensen-Korte (pictured) commented, "Fecc's efforts and activities focus on our most vital asset: our members. Developing our membership to ensure that Fecc is representative of the chemical distribution industry; is our most important goal. One of the lessons 2012 leaves us is that working together is absolutely imperative to strengthen our position as a the voice of the industry in Europe and drive our sector forward".
To view and download the Business Plan please visit: www.fecc.org/fecc/publications