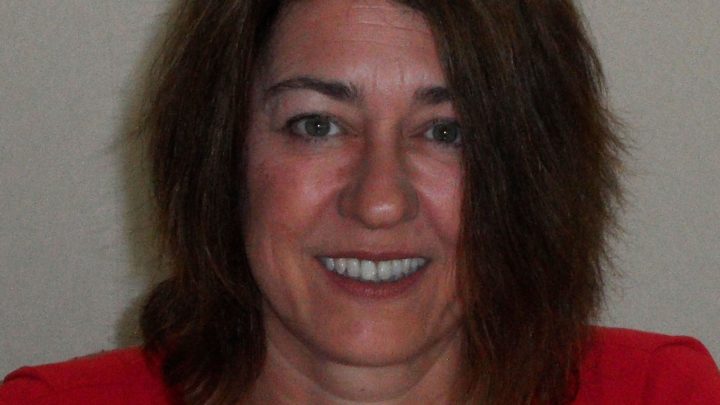 Can you give a little background as to how you became managing director of Brenntag UK & Ireland?

Since joining the business in early 1990, I have experienced a variety of roles including Account Manager, Depot Manager and Sales & Marketing Director. This provided me with a broad experience and understanding of the way the business operates at all levels which has proved extremely valuable in my role to date of Managing Director. The business has always recognised commitment, hard work and integrity which are all important to our positive culture – something I firmly believe in.
Against a demanding macroeconomic environment, what contributed to Brenntag's significant result increases in the 2012 financial year?
Brenntag provides its customer base with a broad portfolio of products and services across a wide range of industry sectors which creates a very resilient and robust model. In addition, 2012 saw a strong contribution resulting from the acquisition of the Multisol Group which was completed at the end of 2011. We continue to recognise our growth will come from sectors that are growing so a market-sector focus is the key to unlocking the growth potential and 2012 demonstrated significant progress in this area.
ICIS ranks Brenntag No.1 in its top 100 chemical distributors list. What do you believe are the key factors behind Brenntag's success?

Coupled with our market-sector based approach and wide product range, the combination of our local presence and global coverage provides strong support to the growth of both our national and international key accounts. Also key to our success has been the expansion of our service activities such as mixing, blending and formulations. We recognise that a successful business needs to look after its customers and have a high level of commitment from its people. Our employees are focused, committed and take personal responsibility for achieving growth ambitions.
Please can you briefly outline Brenntag's current product range?

We provide a wide and varied product range covering the majority of market sectors in the UK & Ireland. This includes industrial chemicals such as chlor alkalis, solvents and inorganics, as well as speciality products such as food ingredients, polymers, pharmaceuticals excipents, leisure (through our Champion and Heatsavr brands) and water treatments products and services including ULB Hypo manufacturing at our site at Thetford. We also offer services such as blending solutions to our customers from facilities located at Widnes, Bradford, Newcastle and most recently to our Ireland customers through our depot in Belfast.
What methods of bulk transportation do Brenntag find most effective?
Through our capital investment programme we have progressively up-rated our fleet to operate at the maximum 44 tonne capacity to ensure that we offer maximum value to our customers and efficiency to our network.
We have an owned core fleet in the UK & Ireland of around 40 tractor units and some 100 road barrels that are a combination of stainless steel and rubber lined. This allows for an effective UK solution in terms of bulk liquid logistics.
We maintain a fleet of 40 ft curtain sided trailers and double deck trailers that are employed to service the depot network and customers with larger drop size requirements of dry and wet packed goods.
All of our vehicles are purchased to the highest specifications, ensuring both efficiency and safety are integral – our current partners are Volvo and Scania.
Does Brenntag prefer sub-contracting or manage its own transport services?
In terms of bulk liquids we supplement our own fleet with sub contractors to ensure that not only do we offer the best possible value to the customer but that we manage all fluctuations in demand and therefore the customer is ensured the highest levels of service at all times.
We set very high standards in terms of specification and operation in our own fleet and are insistent that sub-contractors operate in the same manner. We regularly audit our sub contractors.
The vast majority of our standard delivery fleet is owned and we directly employ our drivers and this is an area where we see very little employee attrition. This is a big positive in terms of servicing the local and regional customer base and ensuring their often unique requirements are understood and accommodated.
How does Brenntag stay competitive against imports from major chemical distributors overseas?
It is of course down to a number of factors. We are able to leverage our global scale to ensure that we purchase very well from our own import perspective. In addition we have long established links with many UK manufacturers and in these areas we are therefore insulated to a degree from overseas distributors.
Equally as important are our network of sites, bulk liquid storage facilities and transport solutions which ensure that we can offer value through efficiency to our customers.
As a major distributor of bulk chemicals, what is Brenntag's policy on sustainability?
We take sustainability very seriously. For some time now we have recognised the increasing profile of green issues amongst all of our stakeholders and indeed our own internal sustainability programme in the UK & Ireland, "Respect" has largely been driven by employees at all levels and across all sites. Heightening staff awareness and selective investment in efficient plant, machinery, trucks, packaging and buildings has seen us achieve the Carbon Trust Standard. This accolade is probably the foremost marquee available as it recognises only organisations that can demonstrate an actual and auditable reduction in carbon. We are confident that we will achieve re-accreditation later this year.
In your opinion, what is the biggest challenge facing Brenntag in the next 5 years?

Managing thousands of products, there is a wide variety of legislation to follow in order to operate safely within the law and provide reassurance to our customers that the products in their supply chain are handled to the highest standards. We have created two new departments, Life Sciences and Material Sciences, in the UK & Ireland to be able to follow these regulations more efficiently.
We are constantly monitoring our energy costs due to our manufacturing facilities in Thetford and Sandbach. To counteract rising energy costs we have implemented energy efficiency programmes across the business as a whole.
Also on our radar is the decline of UK manufacturing and the recovery of the construction sector going slower than expected which we will need to work through. To prevent this having an impact on our business we have put our focus into new and emerging market sectors with large potential to offset any declines we have in already established markets.
As managing director, is there a company achievement of which you are particularly proud?

I have had the pleasure of being managing director during an exciting time for the UK & Ireland business and as such have a multiple achievements which I am particularly proud of. My main achievement is to see consistent year-on-year growth which has solidified our position as the market leader. I am also proud of the capital investment we have made to our business over the past few years which has seen new depots built, sites improved with new, more efficient warehousing facilities, and investment into new plant and machinery which provides us the ability to offer a variety of services to our customers.
The dedication of our employees is also a major highlight as they all take on responsibility of their products and work hard to meet our constant high standards and targets. It is a testament to our company as a whole that we also have high retention rate of our employees who stay with the business for significant lengths of time.
.