Lewis Anderson explains the history of his organisation and explains why there is much more to packaging than price
What are the aims and objectives of your organization?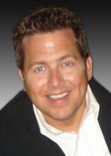 The mission of the Flexible Intermediate Bulk Container Association (FIBCA) is to motivate customers to use FIBCs to maximise their profitability, safety, and sustainability; and to educate its members about regulations and standards, promote the use of their products, and to be a strong voice for the FIBC industry with regulatory agencies around the world.
Some of the activities we have undertaken to fulfil our mission include the creation of:
–          Safe Handling Guidelines for FIBCs
–          Reference Label and Safe Handling Pictograms
–          Buyers / Design Guide
–          Recycling and Reuse Services Directory (collection, material handling, conversion, closed loop refurbishing and open loop refurbishing)
–          Reuse Guidelines
–          Glossary of Terms
–          Industry Advisory Panel (Providing a forum to address end user issues and obtain feedback on FIBCA initiatives)
–          Code of Conduct
FIBCA also issues periodic industry updates and holds two conferences per year to educate the members on a variety of topics.  The conferences include committee work sessions where members help develop new educational materials and address current industry issues.
Has the role and usage of FIBCs changed significantly in the past decade?
Yes, based on the import numbers for the United States, Canada and the EU27, the usage of FIBCs has more than doubled in the past decade. Along with this increase, the role of flexible intermediate bulk containers has evolved to a point where it is a common method for transporting a wide range of products.
One of the most significant factors for the growth in usage can be attributed to conversion.  The conversion from smaller bags and drums to FIBCs continues to increase.  The change is typically driven by either economic or ergonomic factors. Once in place, the customers also find greater accuracy (vs batching by a multiplier of smaller bags) and greater productivity (time savings of semi-bulk systems vs human interface with smaller containers).
Another area where we have also seen a steady conversion is in the plastic resin industry.  We continue to see a conversion from Gaylord boxes to FIBCs.  The advantages here are both economic and ergonomic.  The weight of the packaging is significantly reduced by converting to a FIBC and it is much easier to discharge the contents with the bottom spout on a FIBC.
Can you provide a little history about the FIBC?
Flexible intermediate bulk containers, also known as "bulk bags", were first manufactured sometime in the late 1950s or early 1960s.  The specific year and location continues to be debated; however, FIBCs were being manufactured around this time in the United States, Europe and Japan.
The first FIBCs were constructed of heavy-duty PVC-coated nylon or polyester.  The initial cost of this type of FIBC was high so they needed to be reused to be cost effective.
The next stage in the evolution of FIBCs occurred in the late 1960s to early 1970s. High-strength lightweight polyolefin fabrics (i.e. polypropylene) were developed and the technology was used to develop the FIBC designs we commonly see used today. Again, there is some debate over the exact date and location where this transformation first occurred; however it is known that experimentation with woven polypropylene FIBCs was occurring in the United States, England, Japan and Canada around this time.
The rapid growth in the manufacturing and use of FIBCs first occurred in Europe.  Due to the oil crisis of the 1970s, the oil-producing countries of the Middle East suddenly required large quantities of cement.  FIBCs were used to transport the cement from numerous European locations.  The success of these cement shipments opened the door for the early adoption of FIBCs for a wide range of dry goods in Europe.
Growth in the United States was slower than in Europe until about 1984 when FIBCs began to be used to transport hazardous materials under U.S. Department of Transportation exemptions. The early adoption was more gradual in the United States but FIBCs are now utilised for the storage and shipment of virtually every type of dry good.
What interesting developments can you tell us about?
FIBCA has long participated in various industry conferences and trade shows but we have a new initiative we are excited about. FIBCA has established an Industry Advisory Panel which will be a conduit between the association and FIBC customers. This will provide a two-way flow of information which will help FIBCA respond to the industry needs and issues. By providing a voice to our industry's customers and end users, we believe that FIBCA can become even better at meeting the needs within our industry.
What benefits are there of using FIBCs over similar methods?
FIBCs have many benefits over other types of industrial packaging.  Some of those benefits include:
A very low package to product weight ratio. A FIBC weighing 2-4 kg is commonly used to ship 1000 kg of dry goods
An empty FIBC is lightweight which provides significant freight cost advantages over other packaging options
FIBCs have integrated handling features so no pallets are required
FIBCs can be customized to the needs of the customer

Size and capacity
Filling and discharging features
Liners and coatings
Handling features
Static dissipative properties
Food grade and pharmaceutical applications
UN certified for dangerous goods
Before and after use they can be compactly folded so they take up very little space.
FIBCs can be used for the transportation and storage of a wide variety of materials including chemicals, food, agricultural products, minerals, plastics, pharmaceuticals and much more.
FIBCs can be recycled
How competitive is the FIBC market for manufacturers?
The market is very competitive if you are just looking at price, but price is really the least important item when selecting a FIBC supplier.   At FIBCA, we believe that quality control procedures, knowledge of industry standards and regulations, customer service, manufacturing facility certifications, etc should be the main focus.    There is much more to packaging than price.  A failure to focus on what truly impacts performance can cost far more than what may be saved on the front end.
In your opinion, how do companies stand out and maintain competitiveness?
This ties in nicely to what I was trying to highlight in my answer to the previous question.  I feel that a company stands out based on what they bring to the table; quality control procedures, knowledge, customer service, facility certifications, performance testing (UV, tensile, top lift, etc) and by highlighting how those items impact the ability of the FIBC to consistently perform in the field.   At FIBCA, we believe we need to change the discussion to focus on, "What is the cost of quality?".  Customer feedback and news are now distributed at a dizzying pace so it's critical that FIBC users take steps to ensure they have a FIBC designed to meet their needs and that it's backed up with the knowledge and expertise needed to ensure consistent performance.  A company's reputation depends on selecting a solid FIBC supplier.
Shipping dangerous goods obviously has many difficulties. To what degree is the safety of materials shipments coordinated at an international level?
Ensuring the safety of dangerous goods shipments starts at the UN level and it's critical to monitor all of the additions and changes that are constantly being proposed by the members. The UN activities directly impact the FIBCA member companies which are spread across five continents.  Everything from what dangerous goods can be shipped in FIBCs to the marking and testing requirements begin with the actions of United Nation's sub-committee of experts on the transport of dangerous goods.
At FIBCA we have two very important affiliations which allow us to monitor and comment on issues that impact the use of FIBCs for dangerous goods.  The first FIBCA affiliation is the International Confederation of Plastics Packaging Manufacturers (ICPP), which has consultative status in the UN Committee of Experts on the Transport of Dangerous Goods. The ICPP monitors proposals at the UN and is able to comment, propose changes, etc on behalf of FIBCA and the other ICPP members. The second important FIBCA affiliation is the Dangerous Goods Advisory Council (DGAC).  Through our membership in the DGAC we are able to stay informed of developments impacting all areas of dangerous goods transportation.  Our DGAC membership also provides us with access to a wealth of technical expertise and a valuable conduit to regulatory bodies.
What effect are the rises in energy and raw material prices having on the industry?
We're all feeling the impact of higher prices in our day to day life and the FIBC industry is no exception.  While higher prices provide challenges, they have also resulted in growth.   Increases in transportation costs have highlighted the low package to product weight ratio of a filled FIBC and the compact lightweight nature of an empty FIBC. As costs increase, the freight advantages of FIBCs will continue to drive conversion from other types of industrial packaging.
Reconditioning of FIBCs is obviously a sustainable option. What are the pros and cons of this?
The reuse and reconditioning of FIBCs can be cost effective and can reduce a company's environmental impact, but it is critical that procedures are in place to ensure that the FIBCs continue to meet or exceed industry standards. Each situation is unique, so reuse needs to be evaluated on a case by case basis. The FIBC design, product and distribution environment all need to be considered to determine if reuse is an option. FIBCA has created a directory of companies that can help determine if reuse is an option and if so, what cleaning, inspection, and performance verification procedures will be required. The following general reuse guidelines have been included in the directory which is also available at www.fibca.org.
FIBC Reuse Guidelines Published by FIBCA
Only FIBCs that have been designed for multiple use according to the latest version of the ISO 21898 standard should be considered for reuse.
FIBCs should only be reused within a 'Closed Loop' system.  In a 'Closed Loop' system, the FIBC is cleaned, reconditioned and qualified for reuse to handle the same product in the same application for which the FIBC was originally designed.  A 'Closed Loop' system usually involves the cooperation of the manufacturer of the FIBC, the customer purchasing the FIBC and the end user of the FIBC.
To safely reuse FIBCs these guidelines should be followed:
1.  Cleaning
a)      Remove all foreign matter from the FIBC's interior
b)      Ensure statically held dust is less that 4 ounces total
c)       Replace liner if applicable
2.  Reconditioning
a)      Replace web ties
b)      Replace labels and tickets critical to safe FIBC use
c)       Replace cordlocks if necessary
3.  Reasons for rejecting a FIBC
a)      Lift strap damage
b)      Contamination
c)       Damp, wet, moldy
d)      Wood splinters
e)      Printing is smeared, faded or otherwise unreadable
4.  Tracking
a)      The manufacturer should maintain a record of origin, product used in the FIBC and the quantity of uses or turns.
5.  Testing
a)      A minimum of one bag from each lot or one bag for every 200 FIBCs should be randomly selected for top lift testing conducted per the latest version of the ISO 21898 standard.
b)      Test results should be maintained by the manufacturer for a minimum of three years.
What do you and your organisation hope to achieve in the next 5 years?
We recently celebrated our 30th year with 75 member companies located on five continents.  While we expect to continue to see growth in membership, our focus will continue to be to motivate customers to use FIBCs to maximise their profitability, safety, and sustainability; and to educate our members about regulations and standards, promote the use of their products, and to be a strong voice for the FIBC industry with regulatory agencies around the world.