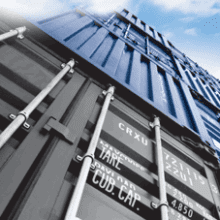 As trading nations exploit their comparative advantages, dry bulk commodities are being shipped over greater distances from source to destination. Ports and terminals both in exporting and receiving nations are a critical component of the modern bulk cargo supply chain, tasked to load and unload large commodity carriers ever more swiftly and efficiently. At the same time, greater concern for a port's immediate environment is driving the adoption of cleaner handling techniques and dust suppression systems.
However, while significant progress has been made in optimising container terminal operations, relatively little attention has been directed to bulk ports. Bulk terminals are faced with the challenge of maximising efficiency both along the quayside and in the yard in order to minimise vessel handling times. Moreover, many complexities and uncertainties involved in bulk port operations can potentially disrupt the normal functioning of the port and require quick real time actions that need to be considered at the planning level.
The challenges of cleaner handling, environmental and energy management loom large in the Rotterdam debate, including presentations from Wim Dillen, Senior Business Development Manager at Port of Antwerp and Prof.dr.ir. Gabriel Lodewijks, from Delft University of Technology's Department of Maritime & Transport Technology.
Simon Brett, Deputy Port Manager for Grimsby & Immingham at Associated British Ports will give a view on managing the transition from coal to biomass handling – one of the major challenges faced by ports worldwide as the global utility sector seeks to replace fossil fuel-driven power plants to alternative sources of fuel. Other perspectives on bulk supply chain trends and the impact for port handling efficiency come from Tim Borteel, Commercial Manager, Bulk Business, Benelux & France for Euroports and Dr. George K. Vangelas, Advisor to the Chairman & Managing Director at Thessaloniki Port Authority in Greece.
Moving outside the 'four walls' of the port, Arjen van Bruchem, Business Developer/Project Manager, Heavy Industry & Logistics for Royal Haskoning DHV will discuss optimising sea-hinterland connections, looking at trends and business drivers, logistic determinants and optimisation methods.
Developments in bulk handling technology and information technology will also be explored in-depth, with speeches from DBIS, Liebherr, Phoenix Products and Total Soft Bank. Rounding out the discussion will be a review of insurance risks for bulk terminals by Laurence Jones, Director of Global Risk Assessment at leading port and terminal insurer the TT Club.
"Following its launch at TOC CSC Asia in March, TOC Bulk Ports & Technology has already established itself as a high-quality seminar for the global dry bulk terminal industry," said Sam Whelan, Conference Producer for TOC Events.
Visit www.tocevents-europe.com for the full Bulk Ports & Technology programme, plus full details of TOC Container Supply Chain Europe 2013.