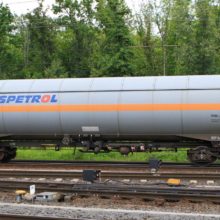 Under the proposal Kuehne & Nagel, which is the world's largest sea-freight forwarder, will fold parts of its rail-transport business into a joint venture company majority-owned by VTG, which also owns Europe's largest private railcar fleet.
The merger represents an expansion of the long-term partnership that has existed between VTG and Kuehne + Nagel within the scope of their joint company Transpetrol for more than 20 years. The joint venture would expand the present rail logistics activities of both partners, continuing the growth strategy of VTG Rail Logistics and enabling K+N to offer customers an extended product range. The goal is to strengthen their joint market position in European rail logistics business. In addition, the transaction allows an expansion of the logistics solutions offered in the industrial, agricultural and petrochemical goods product segments.
From a geographical point of view, the joint coverage area ranges all over Europe into Russia and Turkey. The final contracts that will be worked out after signing the letter of intent are subject to the approval of the relevant corporate bodies and antitrust authorities. The decision is expected for the second half of 2013.