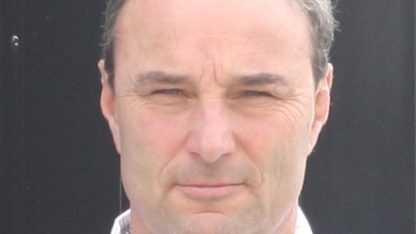 The Director of Westerwaltrucks explains the new container loading system and the new link-up with Schmidt-Heilbronn
Please tell us something of the background to Siloadmaxx?
Siloadmaxx is a process patented worldwide for the pneumatic loading and unloading of freight storage compartments.
Its applications begin with the biggest market of standard sea containers but it is capable of being extended to other markets due to the process patent.
Large numbers of experts and surveys have assessed the markets and say that both systems have huge potential.
Using the standard sea container means that gigantic 1.9 billion tons will become accessible for powder materials at favourable rates as extensive economies are made regarding packaging costs, process steps and process time.
The reduced number of empty containers which travel also promises the realisation of "green logistics" and a decrease in transport costs for producers, their customers and for the environment.
 What services does Siloadmaxx provide and what are the benefits of using the system?
As far as we know, no one has ever succeeded before in pairing standard containers with the properties of pressurised tank containers. Siloadmaxx will handle compacting materials like cement, talcum, titanium dioxide, PVC powder, and chronochrome in and out of containers at record speed.
Our technique enables loading and unloading free of contamination and keeps the packaging to the minimum number of container linerbags. These are dustproof and offer the highest protection for both the material (against contamination) and for the environment (against the material).
One loading machine for the 25 tons ISO container package is reusable for more than 20 years.
 What are the key differences between using this method and other more conventional methods of distribution?
The pressurized tank containers have to be returned empty. Freight charges for standard sea containers are much lower and, don't forget, they don't need to be cleaned up.
Compared to BigBags, we save pallets and reduce costs for packaging and handling and we can even fill the transport medium to a higher degree.
 Before this system was introduced, what restrictions did the manufacturers of bulk products have in transporting their goods?
For our customers, it is now more favourable to bring products from England to Singapore than from the South to the North of the UK.
Our customers have become global players and have now started to define their markets with regard to the logistic costs.
 In which locations can your system be used?
They can be used worldwide. Our mobile systems follow their applications, literally. And it is one of their major advantages to work nearly self-contained.
 Loading and unloading of bulk products carries with it health and safety risks. How safe is the operation of your system?
Our machines are explosion proof. It is a closed process and thus we work free of contamination. Appliances and the environment are never exposed to hazardous materials.
Can you explain more about the recent link between Schmidt-Heilbronn and Siloadmaxx? What is the motive behind it and how it will benefit customers?  
After some loose contacts in 2012 and following tests in September 2012, both parties decided to join forces supported by a cooperation agreement. Due to the strong growing demand of international bulk transport especially for powders and other compacting products, the partners have identified an ideal fit between their core competences. Whereas Westerwaldtrucks has developed the technical innovation and equipment design, Schmidt provides their international network and expertise in dry bulk handling to offer a ´door-to-door ´concept including logistics operations wherever needed.
Customers now have the opportunity to not only buy a loading or unloading device, but to receive an individual concept which allows an easy simulation and calculation of possible cost savings.
It goes without saying that Westerwaldtrucks offers their technology support to the logistics company for the requested applications. If required by the managers, we sell the process indicated as "price per ton" – calculated from the production site to the consignee's silo.
An engineering company would not be able to meet with the customer's wishes and needs to add the logistics component. However, with their worldwide network of logistics partners, Westerwaldtrucks successfully manages to do so. We call it: "On-site for you".
 How did Transport Logistic Munich go for you as exhibitors?
Although Westerwaldtrucks and Schmidt did not initiate PR campaigns for the fair, the interest of visitors was extremely promising and various detailed requests are already under evaluation. Numerous customer enquiries for joint and mutual projects required us to jointly act.
I was very pleased that during Transport Logistic the representatives of other logistics companies also seized the opportunity to present and discuss their projects with Westerwaldtrucks. 
How do you see your system being used in say, five years?
Available market studies have shown a huge demand in various applications and regions of the world. The Siloadmaxx and CQF-system will enable their users to optimise their supply chain, avoid packaging and handling, save valuable resources and increase their market penetration in various regions.
In addition to the discharge system for standard 20´+ 40´boxes, a new modified version for 30´bulk containers is jointly under construction and will be used for intra-European flows.
With the huge spectrum of potential applications, the Siloadmaxx and CQF-system will most probably become a unique tool to explore new markets for all parties involved: shippers, receivers and logistics service providers.
What we have now will become standard for the next generation.