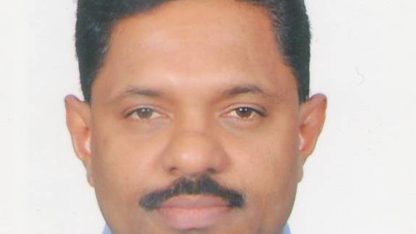 Can you give a brief history of Rishi FIBC Solutions?
Rishi FIBC Solutions was established in 2007. This is a 200,000 sq. ft. fully air conditioned facility with HEPA filtration,
which is specially designed to produce food grade and pharma grade bags.  Rishi FIBC has food grade certifications from British Retail Consortium, UK (BRC) with 'A' grade and American Institute of Baking, USA (AIB) with superior rating other than ISO 9001:2008 and ISO 22000:2005. It is also the only company in South Asia which has got a superior category rating in the AIB audit three consecutive times and the only fully integrated company in the world to have AIB Superior rating last year after AIB tightened their standards. Presently Rishi FIBC caters to the European, African, US, Australian and Japanese markets.
How has the company developed over the past 6 years?
Rishi FIBC started its operation with a turnover of $1 million in the first year and the last year turnover of Rishi FIBC was $30 million. It has developed as a quality manufacturer and created a name in European, American, Australian and the demanding Japanese markets.
How competitive do you consider the market you operate in? What do you offer to your competitors to create customer loyalty?
We consider this market as very very competitive and we operate in the high end chemical industrial and food industries where the quality is the main criteria rather than price. We have created a ripple effect by offering a high quality FIBC with an affordable price level.  As a policy we do not compete with each other in distribution segment. If possible, we try to work with one customer in one country and if that is not possible we will quote to the customer who approaches us first, i.e. we will not quote to the customer who comes to us later on and we will stick to the distributor to whom we have given the quote first.
What is important when manufacturing a FIBC? i.e. what determines a good product from a poor product?
As far as I know, the global FIBC industry is not an organised sector and a proper system driven organisation which is very much essential to make a quality product.  I am happy to say that ours is a system driven company rather than only a people managed company. There are so many factors which determine quality of the product. It begins with the packing, appearance of the end product, safety factor, safe working load, cleanliness working atmosphere, infrastructure etc. Since we are in the high end product manufacturing line, hygiene practices are very important.
What bulk products cause the most problems when being transported in FIBCs?
According to me, very low end product creates a very big problem as the end customer who handles the bag does not have proper knowledge about handling FIBCs even though all handling instructions are clearly mentioned in the label. It is very unfortunate that a very low price FIBC can create a big problem in the handling stage. One example is the building industry. But this is the market.
The current economic climate in Europe is a challenging one for many businesses, how has it affected RISHI in India?
The current economic climate in Europe has not made any significant difference in Rishi FIBC's operations. As mentioned above, we have been in the high end markets and the shrinkage in demand in the food industry or high end chemical industry has not been too drastic. We are getting more and more customers from the high end chemical and food industry with the recommendation from these industries in Europe and we have been steadily increasing our business over last few years, which is evident from the records that year 2008 onwards we have a growth rate of about 40% year on year. From this scenario, it is obvious that this current economic climate in Europe has not made any significant change in our operations.
What are the plans for expansion going forward?
This is a good question and I do not want to give a vague reply to the market. We are looking forward to meet the customers' exact requirements and I assure all of them that their requirements would be fulfilled without any problem. Currently we are dispatching about 600 containers, i.e. around 5 million bags per annum and we are looking forward to a great future in this business with our great partners in Europe, USA, Australia & Japanese markets.