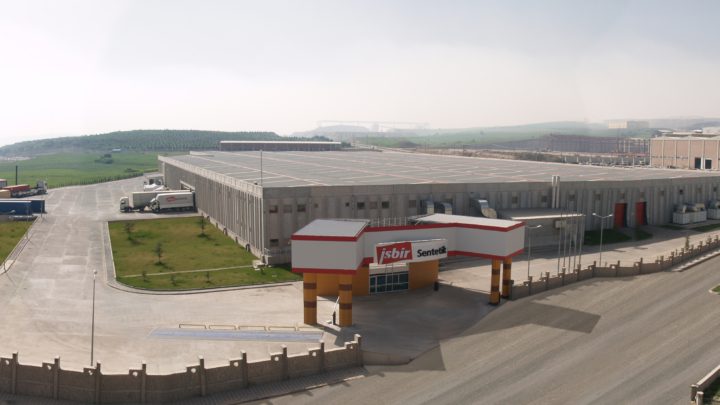 Can you give a brief history of ISBIR?
ISBIR was founded in 1968, and became a subsidiary of ISBIR Holding Company, which has investments in several different industries. When FIBC usage became popular in the 1980s all over the world, mainly in USA and Europe, ISBIR started Bigbag manufacturing and soon became the most recognised and trusted FIBC manufacturer in less than 10 years.
What investments has ISBIR accomplished?
In order to offset increasing global competition, ISBIR started a big investment project in 2005. While the annual production capacity was 6.5 million bigbags under a 33,000 sqm (355,000sqft) indoor area until 2004, in 2010 production capacity hiked up 15 to million bigbags under a 180,000 sqm(1,900,000sqft) indoor area within three plants. All these plants have been carried out with modern technology. In order to ensure consistency in product quality, 100% vertically integrated production facilities are in operation. All incoming materials are produced in our own facilities with ISBIR quality to achieve the maximum performance of the end product.
Food grade production is carried out under this 180,000 m2 indoor area. Additionally, to meet and serve the different needs of customers, ISO8 a (Class 100,000) clean room has been available since 2011. Both food grade and clean room facilities are audited periodically by independent organisations. This clean room is a unique production facility in the world and has been accredited under ISO8 specified conditions as "ultra clean".
Why has ISBIR focused all investments in Turkey?
Turkey, with its growing economy and stability, enables the right business environment for a company which takes into consideration "sustainability". Because of this reason; ISBIR made all investments in Turkey. We focus on production quality in one place. Because of this reason, we have never thought to make investments in different countries.
What are the fundamental reasons for accomplished investments?
While planning our investments, the most important issue is to be customer-oriented. Investments designed in this way provide goods to customers with higher quality and a shorter production time. We can produce high-quality products with more quantity using state of the art machinery. Our production capacity, state of art machinery park and ready fabric stocks gives us 10 days (on average) production time for Bigbag. This quick production time gives unique advantages such as minimisation of warehousing cost, flexibility in production planning, urgency in responding to customer demand. If we compare the lead time from the Far East to Europe, the importance of our short production time will become clear.
Based on the current product segmentation, we are able to serve all kind of customers who need different bigbags. ISBIR fulfils the needs of different industries, from standard industrial grade bags to ISO8 Clean Room grade bags.
For this reason, three main elements on which we have focused are: short production time, consistency in quality and a wide product portfolio.
What is the importance of management change for ISBIR?
Completed investments for construction of new production facilities and modernisation of the machinery park, together with capital increase of EUR 35 million has enabled ISBIR to satisfy and provide quick and high-quality service to our valuable customers.
In times of increasing global competition, customer satisfaction could be ensured only by means of "quality conscious" and "reasonably priced" products. To achieve this, conventional production methods should be replaced by modern techniques supported by the latest technology.
ISBIR always focuses on customer satisfaction. In addition to all the completed investments, reorganisation eventually becomes an integral part of this goal. That enables a detailed product portfolio to cater for the needs of all industries which use flexible packing.
What are your thoughts about future of  the global FIBC Market?
The worldwide recession also affects manufacturing companies which supply packaging materials to the industry. In order to overcome these difficulties, R&D activities became more important than ever, supplying alternative products to the customers and gaining their confidence, which helps ISBIR to remain one step ahead in this competition.
Also, studies conducted together with our customers, where FIBC is a dominant packing method, resulted in products that were good for the environment – multi-use with less footprint. In the end, products are tailor-made for each customer to satisfy their individual needs, which makes them distinctive in their own right when we compare with customers who have been using conventional products.