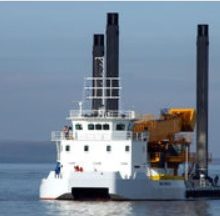 Antwerp Port Authority has announced that it can now purchase the Opel site, the location of the former General Motors production plant in the Antwerp port area. The Port Authority plans to develop the entire 96-hectare site so as to attract manufacturing industry in the heart of this vast industrial, (petro)chemical, logistic and maritime complex.
Antwerp Port Authority will focus on integrated development, as the size of the site and its location present a rare opportunity. According to the company, each project proposed for the site will be considered in terms of the added value that it can create for the region.
The site located on the right bank of the Scheldt has excellent links with the hinterland thanks to direct connections to the road, rail and inland waterway networks. The port of Antwerp is also connected to the main European pipeline networks. Antwerp Port Authority will therefore issue invitations as soon as possible for potential investors to submit expressions of interest and proposals for projects.