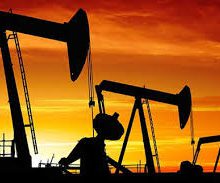 The physical 380-cst fuel oil cash differential softened for the second straight session to a more than seven-month low on Thursday 10 April, failing to keep pace with a stronger derivative market, as weak demand and ample supplies continued to weigh on the Asian fuel oil market, according to sources in an interview with Reuters.
The 380-cst fuel oil cash discount widened to $1.75 a tonne to Singapore spot quotes, down from minus $1.39 a tonne the day before, Reuters data showed. In contrast, the 380-cst timespread, or price difference between April and May 380-cst swaps, narrowed to minus $1.25 a tonne on Thursday, from minus $2.25 a tonne, suggesting on paper some recovery.
A firming timespread usually, though not always, coincides with stronger cash differentials. However, voluminous supplies in Asia, mostly from the West, have been met with slowing demand for the heavy distillate from both the marine and power sectors. China demand has also thinned, traders said.
It appears that most trading houses are struggling with ample supplies, said a Singapore-based trade source in an interview with Reuters.