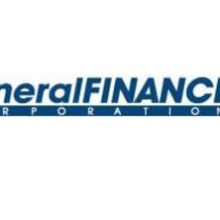 General Finance Corporation, the parent company of businesses in the mobile storage, modular space and liquid containment industries, announced that yesterday it closed its previously announced acquisition of the affiliated companies, Lone Star Tank Rental LP, based in Kermit, Texas, and KHM Rentals, LLC, based in Kenedy, Texas, (collectively "Lone Star") for a total purchase consideration of approximately $95 million, subject to certain working capital and other adjustments to be determined after the closing date.
Lone Star leases portable liquid storage tank containers and containment products, as well as provides certain fluid management services, to the oil and gas industry in the Permian and Eagle Ford basins of Texas through a fleet of more than 1,200 units.
"We are very pleased with the commitment and efforts made by the Lone Star principals and our management team to close this transaction at the early part of our stated time frame," said Ronald F. Valenta, Chief Executive Officer of General Finance Corporation. "We are also very appreciative of the support of our capital providers and anticipate an effective integration of Lone Star into our North American leasing operations, positioning us to further strengthen our capacity for continued and sustainable profitable growth.
"The total purchase consideration consisted of $75 million in cash, 1,230,012 shares of the Company's common stock (calculated based on a value of $8.13 per share, which was the average of the closing market price during the 15-day trading period ending April 2, 2014), $5 million payable over five years for a non-compete agreement, and $5 million payable over two years for a general indemnity holdback. The Company funded the cash portion of the consideration with $50 million from existing cash resources and availability under an amended and expanded North American senior credit facility and $25 million at the corporate level from a two-year secured term loan.