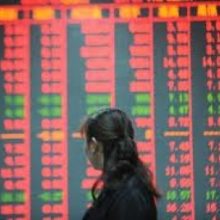 After racking up to four consecutive years of net losses, Nanjing Tanker will become the first China's state-owned firm to be delisted from the Shanghai Stock Exchange.
The subsidiary of Sinotrans & CSC Group has not been able to reverse its fortunes due to the sluggish global oil tanker shipping market over the past few years, in spite of the company managing to cut its first quarter 2014 deficit to CNY 255.5m ($41m) from CNY 359.4m for the corresponding period a year earlier.
The reduction was down to a drop in costs as sales dropped by 13% to CNY 1.67bn from CNY 1.91bn. CSC Nanjing, part of the Sinotrans & CSC group, posted a huge CNY 5.9bn ($952m) deficit in 2013.
The company's fleet consists mainly of products tankers, but it also owns 14 VLCCs, a suezmax and LPG vessels.
Shares of NJTC have been suspended from trading since April 2013.