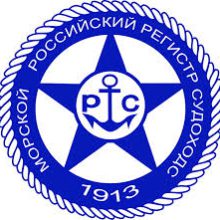 RS made the announcement during its participation in the 19th International Transport and Logistics Exhibition 'TransRussia 2014' which took place on 22-25 April in Moscow.
The project is implemented as part of the state programme 'Developing the Composite Materials Production Industry'. On the basis of latest scientific and technical achievements, it is planned to design and manufacture a container of polymer composites which would be resistant to aggressive substances, chemical and petrochemical products used for container shipments and would comply with international standards for combined transport.
Among the intended advantages of the new tank containers is a reduction in mass by at least 20 percent when compared to similar steel containers as well as performance characteristics retention when carrying aggressive substances, chemical and petrochemical products during 15 years, depending on the type of cargo carried.
Alexander Fetisov, head of Container Department, said: "Today RS is cooperating practically with all Russian container designers and manufacturers, the majority of container owner companies as well as organizations engaged in the container design, manufacture and operation in Ukraine, Latvia, Belarus and other CIS countries.
"By long-range approach, RS is actively enhancing its cooperation with ZAO Osipovichi Wagon Building Plant (Belarus), a specialised high-technology enterprise producing tank cars and tank containers conforming to the highest world standards. RS cooperation with the enterprise is maintained since 1995. In 2012, RS Representation in the Republic of Belarus was opened on the plant premises.
"Bearing in mind the opportunities and development rates of container business in the Asian Region, RS recognises good prospects for strengthening cooperation with Chinese container manufacturers and is actively working in this direction."