News
BNSF partners with Ferromex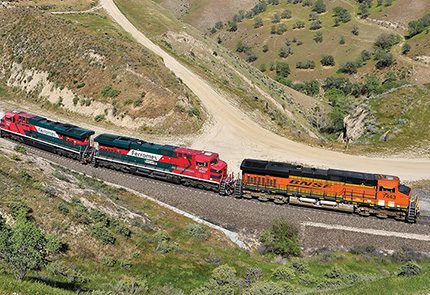 Rail operators BNSF and Ferromex have launched a new intermodal service between Chicago and Silao, Guanajuato, Mexico. BNSF and FXE hosted customers, Intermodal carriers and elected officials during an opening event to showcase the new service at the expanded FXE Silao Intermodal Facility inside the Inland Port of Guanajuato in Silao, Guanajuato.
"Our partnership with Ferromex to launch this service from Chicago to Silao means that automakers and manufacturers in the US and Mexico will now have direct access to the advantages of intermodal rail in the Bajio region," said Steve Bobb, BNSF executive vice president and chief marketing officer. "This service offers Mexico's fast growing manufacturing sector in the Bajio region a simple way to reduce trucking costs and delays."
Trains carrying intermodal containers will interchange at El Paso, Texas to and from FXE, Mexico's largest railway, which will operate the trains between the border crossing and Silao five days a week.