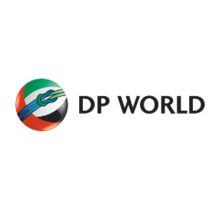 DP World Chairman Sultan Ahmed Bin Sulayem made the following statement on the company's performance at its annual general meeting.
"DP World Limited handled 14.3 million TEU (twenty-foot equivalent units) across its global portfolio of container terminals during the first quarter of 2014, with gross container volumes growing by 10.5% on a like-for-like basis. On a reported basis gross volumes grew by 11.6% as new volumes from London Gateway (UK) and Embraport (Brazil) contributed to the portfolio, benefitting the reported numbers.
"First quarter growth was largely driven by an improved performance from our Asia Pacific, India and UAE terminals, with Europe continuing to show signs of improvement. The UAE delivered a very strong quarter handling 3.6 million TEU, representing growth of 17.5%.
"At a consolidated level, our terminals handled 6.8 million TEU during the first quarter of 2014, a 12.8% improvement in like-for-like performance. On a reported level, consolidated volumes showed slightly softer growth at 9.1% due to the divestment of CT3 (Hong Kong) in March last year.
"As anticipated, we have seen a return to volume growth in 2014 due to the addition of new capacity and a pick-up in global trade in the first quarter. We are encouraged by the volumes handled at our flagship Jebel Ali port, with the 1 million TEU expansion of Jebel Ali's Terminal 2 contributing to the strong result. The addition of 4 million TEU capacity with Terminal 3 opening this year will ensure we are well placed to handle future capacity demands in Dubai.
"Our key developments at Nhava Sheva (India) and Rotterdam (Netherlands) remain on schedule for delivery and we recently commenced construction at Yarimca in Turkey, where we anticipate adding approximately 0.8 million TEU capacity in the second half of 2015.
"Overall, we are very pleased by the portfolio's first quarter performance which shows we have the right capacity in the right locations. Despite a solid start to the year, macro-economic conditions across some locations remain uncertain, however, we believe we are well positioned to outperform the market which is forecast to grow at approximately 5% in 2014.
"As always, we remain focused on driving profitability by targeting higher margin throughput while containing costs and improving efficiencies. We remain confident of meeting full year market expectations."