News
Huntsman, Den Hartogh open Rotterdam centre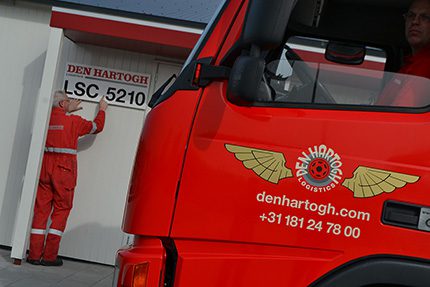 Den Hartogh and Huntsman have opened their new logistics service centre (LSC) 5210. The LSC is located next to Huntsman's port site in Rotterdam and is an important step the two have taken to promote a sustainable, safe and efficient port. LSC 5210 covers an area of over 2.5ha, was created within a year and built in accordance with the international ADR regulations.
All goods (bulk, packed, cargo, couriers) destined for Huntsman and the other companies operating from port site 5210 will now first pass through the service centre. Gwendolien Fonck, supply chain director Europe at Huntsman, commented: "This is the strong co-operation that Rotterdam's Botlek area needs. It enables us to combine the knowledge and skills of Den Hartogh Logistics with the opportunities offered by industry and the port. We are committing ourselves to a long-term relationship that will benefit the surrounding area and industry."
The growth in commercial activity in Rotterdam's chemical cluster was the reason behind raising access for goods traffic to a higher plane. With the arrival of LSC 5210 on Mannheimweg, congestion on Merseyweg will be a thing of the past and goods traffic will be separated from passenger traffic.