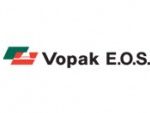 The review has resulted in the company maintaining its general strategic orientation and updating its portfolio criteria for existing terminals.
Over the last decade, Vopak has focused on growing a well diversified global network however the review identified the need to update its terminal portfolio resulting in the divestments of around 15 smaller terminals (The primarily smaller terminals only contributed around 4% to Vopak's overall EPITDA). By adapting all remaining terminals to fit their new basis criteria, Vopak is working to ensure the quality of projects currently under development against lower overall costs.
With the resulting changes from the review, Vopak says it will be sharpening its focus on increasing its free cash flow generation throughout the company and on improving its capital efficiency to support cash returns and EPS objectives.
A company spokesman said: "The expected proceeds from identified divestments and cash flow improvements will be used for selective growth opportunities and to support a consistent continuation of the dividend policy."
Based on their current market insights, Vopak is expecting to realize an EPITDA exceeding the 2012 results of EUR 768 million by 2016. The company is also expecting to structurally reduce its current cost base with approximately EUR 30 million from 2016 onwards through productivity and organisational efficiency enhancements. The last 'forward looking statement' released by the company anticipates Vopak reducing its sustaining and improvement capex program from the earlier maximum of EUR 800 million to approximately EUR 700 million by 2016.