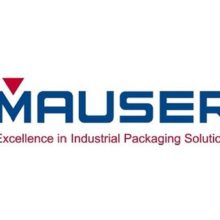 MAUSER Group announces the opening of MAUSER International Mexico (MIM), an IBC and reconditioning joint venture operation with Servicios Ambientales Internacionales (SAI)

MIM is a joint venture between MAUSER USA of East Brunswick, New Jersey and SAI of Monterrey, Mexico.  It is capable of providing customers with both new and reconditioned UN certified IBCs, with a variety of valves and closure systems for the safe transport of applicable liquid products.  MIM is also capable of picking up empty IBCs and plastic drums, providing customers a sustainable solution for their empty containers.
"The synergy between MAUSER and SAI along with the growth of the Mexican market will undoubtedly yield great results in the years to come," said Alejandro Cortez, General Manager of MIM. 
"Both of our organizations have consistently demonstrated a commitment to quality and to the environment, which is critical to the success of our customers in the Mexican market.  Our new state of the art wash-line in Queretaro combined with the production of new units in Toluca, will position MIM as a very strong competitor in this growing IBC market."
Siegfried Weber, Sr. VP Sales and Marketing, MAUSER Group, added: "Our customers understand the importance of having a sustainable packing solution for their products and the formation of MIM will allow us to provide that very solution to them here in Mexico.
"Supplying customers with industrial packaging is simply not good enough anymore.  If you truly want to help customers solve problems, then you need to provide a comprehensive solution from supplying new and reconditioned packaging as well as picking up the empty units once they have been used, then providing an environmentally friendly solution with the empty package ranging from washing and reuse to washing and regrinding into PCR (post-consumer resin)."
"Both 'new' and 'reconditioned' IBCs as a packaging choice continue to grow everywhere around the world and we are committed to keep pace with that growth," said Jeff Simmonds, President and CEO, MAUSER North America.  "The decision to pursue that IBC growth in the Mexican market through a joint venture with SAI was an easy one.  SAI's experience with reconditioned packaging along with their market expertise is an excellent fit for driving more growth and helping more customers doing business in the Mexican market."