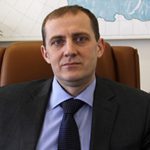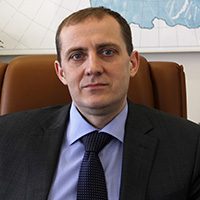 What is Sibur's business model?
Sibur is a uniquely positioned, vertically integrated gas processing and petrochemicals company. Sibur owns and operates Russia's largest gas processing business in terms of associated petroleum gas (APG) processing volumes and we are a leader in the Russian petrochemicals industry. Our vertically integrated business model enables us to effectively manage risk while driving profit margins and cash generation well above the norm for the global petrochemicals industry.
We purchase by-products of the major Russian oil and gas companies' extraction activities and process them into energy products. We own and operate Russia's most extensive integrated infrastructure for processing APG and NGLs into energy products which are then sold in Russia and on global markets and also processed internally. We are a Russian petrochemicals leader with globally competitive operations serving growing markets for basic polymers, plastics, synthetic rubbers and other products.
How does Sibur transport products?
Due to the extensive geographic spread of our operations, Sibur utilises various means of transportation for deliveries of its feedstock and finished products, including: pipelines, railway, trucks, port facilities and multimodal transportation services. A significant part of our transportation needs are met by Sibur's own infrastructure, which includes APG, natural gas and raw NGL pipelines and railway facilities, such as railway loading racks and rolling stock.
In the end of 2013, Sibur launched its LPG and naphtha transhipment facility at the Ust-Luga sea port in the Leningrad region to support the growth of LPG and other energy exports to premium markets. The facility has an annual loading capacity of 1.5 million tonnes of LPG and 2.5 million tonnes of light oils per annum.
Sibur uses the railway for transportation of its refined products, intermediates and feedstock, including 100% of our LPG, naphtha and MTBE, significant volumes of raw NGL and the lion's share of our petrochemical products. Sibur's subsidiary ZAO Sibur-Trans, a licensed railway operator, is responsible for handling our rail logistics, which involves the purchase of transportation services from Russian Railways and acting as a rail car fleet operator. ZAO Sibur-Trans handles transportation within Russia as well as our export deliveries. We own six railway loading racks used for loading and unloading NGLs onto rail tank wagons and operate an extensive rail car fleet, which as of 31 December 2013 comprised 21,100 rail cars and tank wagons, 6,220 of which were owned with the remainder leased under lease agreements or transportation contracts.
We use trucks to transport petrochemical products, primarily within Russia (for basic polymers, plastics & organic synthesis products and synthetic rubbers) and to a limited extent for export (for plastics & organic synthesis and synthetic rubber deliveries to Europe). We do not operate our own truck fleet but use third-party services from a variety of providers. No single operator handles a significant portion of the Group's truck deliveries, as this is a highly fragmented and competitive market.
What logistic challenges does Sibur face and how does it overcome them?

Significant volume of shipments is run between Sibur's plants which are located in different regions of Russia. This means that we have to ensure that our planning is precise and our inventories accurate. We have a close relationship with RZD (Russian Railways) with whom we run a punctual block-train transportation scheme.
Sibur's product transportation network is highly complex. The lead time to export markets is more than 60 days for some products. This means we are obliged to synchronize the transportation process. We prefer to partner with leading Russian forwarders who also have railway assets.
In order to mitigate risks Sibur uses several means of transportation even when this option is less economical. For example, we use trucks, containers and covered wagons to ship polyolefin within the Tomsk region.
What are the most exciting developments you have seen in bulk logistics?

Sibur uses tank containers to ship liquid products and LPG for both domestic markets and export. In the last ten years we have significantly changed the transport modes for some of our products – from cisterns to tank containers.
The bulk transportation system for polyolefin in Russia is still underdeveloped. There are several reasons for its poor development and its lack of investment. The first is that it's long distance. We require an intermodal transportation scheme involving railway transportation and the mobilization of special equipment for the last miles. Secondly, it's the technological restrictions that are present. As RZD do not typically deal with bulk shipment in containers we instead need to obtain special technical permission for each plant. Finally, clients are not equipped with the necessary storage facilities and are not prepared to invest.
Nevertheless, Sibur has made progress in the last year. We supply polypropylene from NPP Neftekhimia to several clients in the Moscow region on a regular basis. We have obtained full permission from RZD to ship from Tomsk and Tobolsk and have tested our distribution system in the European and Chinese markets.
We are looking to see whether certain special logistics hubs will be suitable for operating bulk products in Russia.
What are Sibur's plans for the future?

Sibur's strategy is encapsulated in the implementation of 4 goals through balanced investment and operational activities.
Cement long-term access to feedstock through the expansion of existing associated petroleum gas (APG) and natural gas liquids (NGL) processing and transportation infrastructure, and through long-term arrangements with oil and gas companies.
Monetise stranded feedstock through construction of large-scale petrochemical production facilities.
Capture domestic growth opportunities.
Pursue operational excellence.
Sibur is always on the lookout for outsourcing solutions which it is consistently introducing to its own sites. We have already outsourced onsite packaging and warehousing operations at Tomsk-Neftekhim, Tobolsk – Polymer, NPP Neftekhimia and some other plants.
We see huge potential for containerisation and continue to develop onsite container infrastructure. We invite logistics operators to invest in this area on long term operational contracts. For example, we are commissioning the project in Tomsk in partnership with Transgarant.
Today the Group is about to finish its investment cycle with around RR 74 bln of investment planned for 2014.
The Company expanded its railway infrastructure in Tobolsk aimed to eliminate current bottlenecks and support growing volumes following the implementation of integrated projects related to the launch of the second GFU and Tobolsk-Polymer plant.
This September Sibur plan to launch its RusVinyl plant (a JV with SolVin to produce PVC in Russia) that is at the commissioning stage and has already started producing test product.
Reliance Sibur Elastomer's NBR plant in Jamnagar, India (a JV with Reliance) and the NBR plant in Shanghai (a JV with Sinopec) are expected to be completed within 2 – 4 years.
In September 2014 Sibur announced it will proceed with ZapSibNeftekhim project designed to operate a steam cracker (by Linde AG, Germany) with a capacity of 1.5 mtpa of ethylene, around 500 ktpa of propylene and 100 ktpa of butane-butylene fraction (BBF), along with units with a total capacity to produce 1.5 mtpa of various grades of polyethylene (by INEOS, UK) and a polypropylene unit of 500 ktpa (by LyondellBasell, Netherlands).