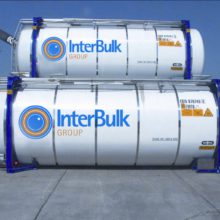 In its interim results for the six months ended 31 March 2014, released on 25 June 2014, InterBulk announced that revenues in the first half had been 2% lower than in the same period of the previous financial year, but that profit before tax (before intangible amortisation and exceptional items) was only slightly behind the comparable period.
Since then, the trend of improving margins in the group's liquid bulk division has continued but activity levels in the European-based dry bulk division have been disappointing with further weakening.
The board still expects to report a stronger performance in the second half of this year, but profit before tax for the year ending 30 September 2014 is now expected to be at a level consistent with last year and, therefore, below market expectations.