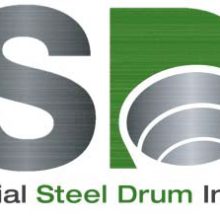 The Industrial Steel Drum Institute (ISDI) released a video this month aimed at educating end-user customers in the packaging and shipping industry, which touts the versatility, security, cost-effectiveness and environmental friendliness of steel drums.
"We're excited to launch this video to help the industry better inform product manufacturers and shippers about the many benefits of using steel drums," said Kyle R. Stavig, chairman of ISDI and CEO of Myers Container LLC and General Steel Drum LLC. "Steel drums are an incredibly secure and cost effective choice for many types of materials"
The two and a half minute clip – available on YouTube and at www.whysteeldrums.org – uses audience-engaging whiteboard animation to tell a story about the benefits of steel drums for end-users. It was unveiled two weeks ago at the Industrial Packaging Alliance of North America's 2014 Annual Meeting in New Orleans. The video aims to demonstrate how steel drums perform in extreme temperature, humidity and pressure variations, including fire conditions, and highlights that steel drums maintain their structural integrity, which helps prevent leakage. Properly emptied steel drums can be reconditioned or recycled many times over, making them eminently sustainable. A United Nations logo embossed on the exterior of steel drums – in addition to standardized construction – lets customers know the container has passed a series of rigorous performance tests, meets international standards, and is rated to securely hold certain regulated and hazardous materials.
For more information about the benefits of steel drums, visit www.whysteeldrums.org.
About the Industrial Steel Drum Institute (ISDI)
ISDI, formerly known as the Steel Shipping Container Institute, represents the industry before federal agencies and the U.S. Congress, acts as liaison with other industry groups and individual corporations, and plays an active role with international organizations, including the U.N. Committee of Experts on the Transport of Dangerous Goods. ISDI's mission is to promote the common interests of its members through government relations, technical research, education and information exchange, media relations, and generic marketing programs. For more information, visit http://www.whysteeldrums.org