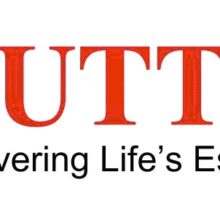 Michael has worked for Suttons Group since 2005 and previously held the position of H.R. Director which also included overseeing the Group SHEQ and commercial workshop functions. Michael has been a main Board Director at Suttons for the past five years and an integral driving force behind the company's recent string of acquisitions, and year on year growth according to Group CEO John Sutton:
"I am particularly pleased to announce Michael's appointment. He is a highly respected and experienced member of the Suttons' leadership team and his contribution since joining the Group Board has been significant .
"Michael will bring an extra dimension to our UK Tankers business and his knowledge and skills will be essential as we look to considerably grow the road tanker logistics business, both in the U.K. and Europe."
Commenting on his appointment, Michael said: "I am delighted to be given the opportunity to lead Suttons Tanker division at such an exciting time. Suttons has a strong reputation in the marketplace, committed to innovation through its product offerings and developing customer focussed solutions. I will be looking at how we can take this to the next level by enhancing the services we provide and to our customers with a focus on service, innovation, flexibility and safety".
About Suttons Group:
Suttons Group is a leading international logistics and supply chain specialist focused on delivering products and services to the chemicals, gases, fuels and food sectors. We aim to provide our customers with a competitive advantage through the breadth and quality of services we provide, a determined focus on how we can add value and increase efficiency, together with industry leading standards of safety, health, environment and quality.
Suttons operates internationally with key business centres in New Jersey, Houston, Chicago, Widnes, Antwerp, Ludwigshafen, Le Havre, Kuantan, Singapore, Shanghai, Tokyo and Khobar.
More information is available at www.suttonsgroup.com