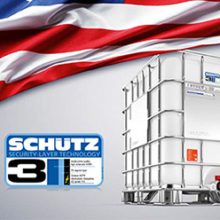 In order to be able to supply customers in the north-east of the United States even faster, Schütz Container Systems' US headquarters in North Branch, New Jersey, is investing in a new extrusion blow-moulding line for IBCs.
With this and further measures being planned, the factory is expanding its capacities and ensuring even greater flexibility and supply security in the north-east US.
Since it was founded in 1991, Schütz Container Systems has enjoyed continual success on the market, allowing the company to become the largest IBC manufacturer network in the US.
The expansion in North Branch is the latest in a series of investments made over recent years. There are now nine subsidiaries with 1,000 employees providing innovative packaging solutions and sustainable services across all of North America.