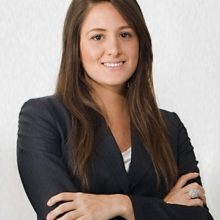 Please could you begin by telling us a little about yourself and give a brief history to Depotce and Cesari?
Cesari has an extensive experience in the transportation of the chemical and petrochemicals segments and over years, the company has grown, developed and soon embraced other segments in order to offer to our customers a complete logistics solution. In 2008 Depotce started providing tanks and stationary tank decontamination, repair, storage, waste management, sanitation, and emergency care.
I joined Cesari in 2008 and went through various departments such as Human Resources and Purchasing, but soon got interested in the Isotank segment focusing on the growth of Depotce. Since then I have dedicated my work to the isotanks market for structuring and qualification of our depot in Cubatão and recently opened branch in Suzano / São Paulo. I am ever watching the market to invest in opening new branches in Brazil with strategic points for our customers.
How has the company developed over the past 6 years?

The business plan of our company was based on the needs suggested by the market regarding customer dissatisfaction with their logistics operators. Thus, the Depotce business model was structured in pillars that aim to solve these dissatisfaction points with: Fully customized solutions for each client, structured methodology with strong investment in people and technology for quality management, continuous pursuit of operational excellence, and relentless focus on continuous improvement.
How competitive do you consider the market you operate in?

Our company is constantly evaluating and correcting sizing of facilities and equipment and the definition of business strategy with high caliber professionals to focus on the demands of our customers and meet their needs.
What are the main challenges you face in this market?

We know the challenges that we have to win because there are good logistics services providers established in the market. The biggest challenges are the constant qualification of manpower, maintain certifications, meet 100% of the legal and environmental requirements, providing a differentiated service and better quality for our customers.
What do Depotce offer to your customers to create customer loyalty?

Personalized service and constant pursuit of operational excellence to meet the needs and expectations of our customers.
Depotce have recently announced the inauguration of an exclusive food grade tank cleaning station, what brought Depotce to make the decision to open this specialized cleaning station?

Over the years, some of our customers requested this service and we saw that it would be an opportunity to give an upgrade in our services. Because of a certain complexity in [food grade] certification there are few companies providing this service so we considered it a good strategic decision.
The current economic climate in Brazil and, indeed globally, is an uncertain challenge for many businesses, has this affected Deptoce and do you have concern if this continues?

We must recognize that the challenges are substantial for next year. We really need to throw ourselves in to our work and continue with the improvement in technological innovation, continue diversifying our services and seeking to strengthen our partnerships. Our profitable growth pillar is also to deepen our knowledge, to offer our clients unique solutions and ensure efficiency and quality of our services.
The big difference that we strive for day to day is that we want to be the most recommended company by our customers. This already provides a great advantage, because we always try to provide a service with the highest possible quality to our customers.