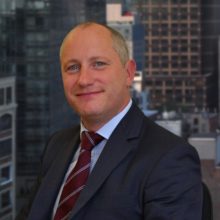 Suttons Group has appointed Steve Lonsdale as regional director for the Americas.
Moving from his previous role within Suttons as director of network operations, Lonsdale is now based at Suttons' New Jersey offices and will be responsible for leading the company's development and broadening the number of services it provides in the Americas.
He has more than 25 years' experience in tank container logistics and supply chain, during which he has held a number of key senior operational and sales focused roles within Suttons.
Managing a large sales and operations team at Suttons' offices in Iselin, New Jersey and sales office in Houston, Lonsdale is looking to capitalise on the success of the company in the region.