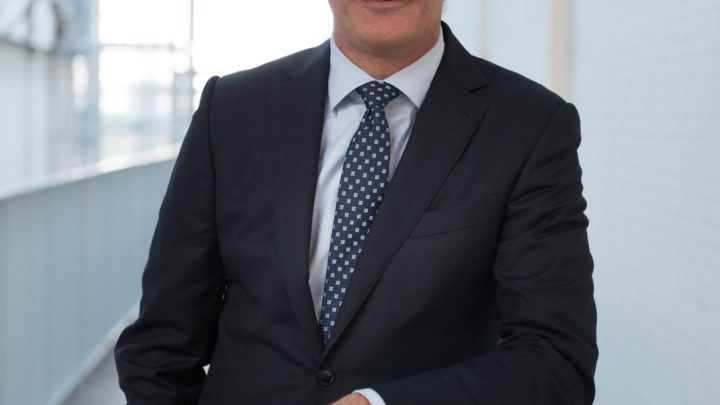 Please could you begin by telling us a little about yourself and how you came to work with Vos Logistics?
I have been CEO of the company since May 2008. I am also the chairman of logistics platform Oss. Before that I was CEO of Rotogravure company Biegelaar and held several different positions at Royal Frans Maas Group.
Could you provide us with a short overview of Vos Logistics areas of operation?
Vos Logistics was founded in 1944. It has 25 offices or sites in Europe and an annual turnover of €250 million and 1,900 employees. We have four core activities: cargo, bulk, logistics services and fleet services. In cargo, we serve mainly the automotive, consumer electronics, retail and construction industries. In bulk, we mainly transport dry unpacked goods. In addition, for bulk we provide handling, storage and packaging services as well as EFTCO tank cleaning activities. Our logistics services include forwarding and warehousing, though we also provide full solutions in which we assume the management of our customers' goods flows in full or in part. Finally, we provide transport and distribution solutions to companies with their own dedicated vehicle fleets.
How competitive do you consider the market you operate in?
In general the transport and logistics market is competitive. The more generic the activities are, the more competitive. It's a matter of providing high quality and consistent solutions to shippers. For this we invest significantly in equipment, training of staff and drivers and quality systems. And it's a matter of understanding the business requirements of our customers. Our sustainability strategy is partly driven on cutting out waste through reducing empty mileage, optimising loading weights and maximising production. Through better understanding of our customers' supply chains requirements and through close collaboration we are able to provide better and more efficient solutions. This way it's possible for both of us to gain!
What do you offer to your customers in order to create customer loyalty?
We work hard and go the extra mile – this is part of our values. In the annual customer satisfaction surveys we measure the NPS (Net Promoting Score), which assesses to what extent customers are prepared to recommend Vos Logistics to other shippers. This score is part of our team evaluations. We are proud of the fact that the NPS score is improving this year for the fourth year in a row.
How has the company developed over the past 6 years?
Our strategy is based on controlled growth in the areas of operation with a special focus on dedicated and customised services with value added components for packed goods as well as bulk.
You recently completed a management buyout. What were the motivations behind this and how do you see it affecting the company in the longer term?
The buyout enables us to execute a long term strategy of controlled growth management as well as work with an investor (Scheybeeck Investments) who has a long term view. It is our aim to further grow the company on a financially robust basis. This way we are able to create a valuable service proposition for our customers, and provide a long-term perspective and stability for our staff and value for shareholders.