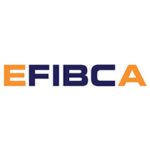 Big Bags are most commonly made of woven polypropylene, a polymer that, like other materials, is damaged by exposure to sunlight over time. This degradation process can ultimately cause the fabric to tear when exposed to strain and put both content and personnel at risk. Fortunately, through the use of UV stabilisers in the polymer and the proper handling of FIBCs, the risk of photochemical damage can be reduced to a minimum. It is, however, vital that FIBCs are covered or stored away from the sunlight during usage, transport and storage.
Questions emerge
Specific mention of UV resistance requirements had already emerged in European regulations for polypropylene sack used for transporting food aid in 1989. Since then the governing international regulation is the UV resistance Annex to ISO 21898:2004. The regulation lays down rules for laboratory tests using UV B lamps (based on ASTM – G154-98). In a cycle that alternatively subjects samples to 8 hours of UV light at 60°C at a time and then 4 hours of condensation at 50°C at a time for at least 200 hours, the weathering strain on FIBC is simulated. Once the exposure is complete, the samples are to be tested for their breaking force and the elongation of the fibre at the breaking point. The results are then compared to a control sample.
The UV resistance tests under ISO 21898:2004 give a common set of accelerated laboratory testing procedures that are repeatable and require the results of the tests to be expressed in terms that are comparable. Still, the International Standards Organisation concedes that "a number of factors of uncertainty are inherent in the procedure, so comparisons should be available between the method used and exposures in the environment in which the product is to be used."
This caveat in the preamble of Annex A of ISO 21898:2004 hints at a central shortcoming of the accelerated UV resistance test with UV-B lamps at 60° – it does not adequately represent real outdoor conditions. Therefore we cannot predict how well that test correlates to real life exposure to light, temperature and other environmental influences in different climates from the arctic to the tropics where FIBCs are being used.
Finding a solution
Committed to providing a forum to discuss and inform about known and emerging topics affecting the FIBC community, EFIBCA hosted a UV Workshop in October 2014 for its members. A panel of experts spoke to the assembly about the technical, legal and practical aspects of photochemical degradation and weathering.
EFIBCA UV Workshop delegates reached a consensus that improved life-time estimations of FIBCs are of vital interest for the industry. That would not only help mitigate UV-related risks, but also allow cost savings through better adapted polymer formulations and more specific handling advice.
"We debated a wide range of UV-related issues, from the influence of various factors on UV stability to the shortcomings of the UV testing standards, but the group decided that understanding the correlation between different test standards and outdoor weathering is central to progress in other areas," says Dr Amir Samadijavan, EFIBCA Vice President for Technical Matters. EFIBCA has therefore formed a UV experts group that will further investigate the correlation between accelerated laboratory tests and real-life weathering of FIBCs.
EFIBCA has been dedicated to promoting end-user safety and the correct handling and use of FIBC since the beginning. Initiatives for the education of End Users like the EFIBCA Question and Answers brochure promote the safe and correct use of FIBCs. Further, the EFIBCA-Q Quality Pledge puts forward all regulation and quality standards pertinent for FIBCs to which subscribers adhere. Quality and Safety Management will be a central theme at the upcoming EFIBCA Open Meeting on 30 September 2015 in Barcelona, Spain.
The European Flexible Intermediate Container Association is the voice of the European FIBC industry. For more information about EFIBCA and the upcoming Open Meeting, visit www.efibca.com.