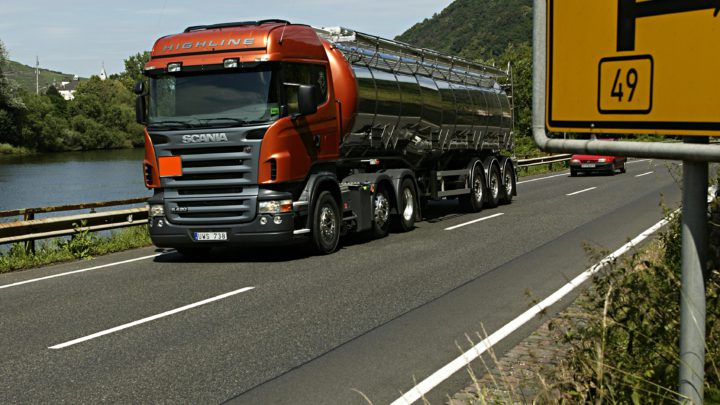 At a time when continental Europe is desperately searching for ways to revive its sluggish economy, it seems that some individual Member States still see protecting their national vested interests as a greater priority than forcing through the benefits of the Single Market.
At the annual meeting of the European Rail Freight Association (ERFA), EU Transport Commissioner Violeta Bulc used the occasion to highlight the quality and cost challenges in the rail sector.
Improving reliability, punctuality and efficiency of services must be addressed in order to strengthen rail's competitiveness, she stated. Commissioner Bulc pledged her support for a Fourth Railway Package that ensures "fair competition and removes incentives for discrimination against new entrants".
ERFA president Irmtraut Tonndorf claimed many discriminatory practices and outdated structures deterred growth and investment in the rail sector, while calling for "abuses of dominant position" in Europe's rail market to be investigated. The ERFA president invited EU decision-makers to set the course for a market-oriented infrastructure management.
At the meeting held in Brussels on 24 March, ERFA urged a move away from what it sees as a 'monopoly mind-set' in the sector towards more dynamic and innovative rail services. Delegates heard calls for infrastructure managers to act as business partners of railway undertakings, striving to provide quality services for all operators, and not as detached administrators of a monopoly.
The UK is held up as a model by ERFA for its separation between operators and infrastructure managers. Passenger services have benefited from open access to rail markets, but in many parts of continental Europe this has yet to be applied to rail freight. Jeremy Long, chief executive of MTR Corporation, which operates the London Overground and Stockholm Metro passenger services, pointed to strong growth in demand, highest ever number of services, and improved quality of stations and trains as some of the successes in the UK, where fair access to the rail network is the norm.
[pullquote]Delegates heard calls for infrastructure managers to act as business partners of railway undertakings[/pullquote]
The advantage of the separated model in releasing the creative energy of the rail sector was confirmed by Dirk Brueckmann, of the ETH Institute in Switzerland, while Erich Forster, from Austrian high speed operator Westbahn, laid bare the reality of life as a newcomer, where the incumbent has and uses the tools at its disposal to deter competition.
From a shipper perspective, Denis Choumert, director of logistics at Ciments Calcia, confirmed that the lack of a level playing field on the French rail network, among others, was a problem for customers, as it undermined the competitiveness, innovation and ultimately the attractiveness of rail.
Olivier Onidi, director for the European Mobility network in the European Commission, concluded the seminar by reiterating the stiff competition rail faces from other modes of transport. The principle of competition in rail is recognised by every EU Member State, he stated, strengthening the EC's resolve to conclude a successful Fourth Railway Package. Onidi acknowledged that in co-operation with competition authorities the EU needed to adopt a more aggressive approach on financial transparency.
At a critical time in EU decision-making over the fate of railways in Europe, ERFA took the opportunity to reiterate its call for policy-makers to support the fundamental principles of transparency, non-discrimination and fair and equal access to rail networks, as proposed by the market pillar of the Fourth Package.
In 2014 ERFA welcomed five new members, among them four passenger operators, as the
association joined forces with the passenger sector to strengthen its alliance for a shake-up of the

European rail system.
Road rage

Not all is plain sailing, or even driving, in Europe's road haulage sector. At a European Parliament hearing on the EU's White Paper on Transport, the International Road Transport Union (IRU) explained that national measures, some of which could be construed as protectionist, were also hindering cross-border haulage in the EU and wider Europe.
IRU general delegate to the EU, Michael Nielsen, underlined that road freight transport faces problems as Member States adopt an increasing number of national measures that directly impact the internal market's proper functioning. Nielsen called for an end to 'silo' thinking and modal protection, thus allowing all modes to maximise their efficiency to create a proper European transport system "fit to meet future challenges".
In France and Belgium, national regulations on weekly breaks for drivers are imposing administrative burdens and additional costs on hauliers. Germany introduced a minimum wage €8.50 an hour, while France is pondering a similar move. Further restrictions on transport operations exist in Denmark, Finland and Bulgaria. On top of all this sanctions against Russia and that country's retaliatory measures are estimated to be costing €700 million in lost revenue for EU hauliers.
[pullquote]During the debate, some MEPs stressed the need to prevent what they called 'social dumping' and ensure 'fair competition' among hauliers[/pullquote]
Nielsen said some Member States were exploiting loopholes in the current system regulating EU transport to create unfair competition. Meanwhile, different interpretations and practices meant the rules operators are supposed to abide by were unclear.
Germany introduced its statutory minimum wage of €8.50 an hour on 1 January 2015. It applies to all economic sectors including all road transport operations. According to the legislation, a foreign transport company has to pay the German minimum wage for the time a truck-driver spends in Germany, including international transport, cross-border trade and transit operations.
The foreign company is also subject to administrative obligations for recording and reporting, and to a fine if the driver is not paid accordingly. On 21 January, the Commission opened a dialogue with Germany to clarify whether national legislation complies with EU law, interpreted as whether it hinders free movement of goods and services. A further European Parliament debate on 25 March saw Commissioner Bulc reiterate that national regulations must comply with EU law. The Commission has not yet concluded its investigation of the German measures and their effects, she said. For this reason, Bulc explained, the Commission cannot yet provide a clear response. However, she said, the Commission would address the question on social standards and working conditions in the transport sector in its legislative proposals for the 'road transport package' planned for 2016.
Germany was the 22nd EU member state to introduce a minimum wage when the regulation took effect on 1 January 2015. Complaints were submitted from several EU member states, claiming a limitation of competitive freedom and excessively high bureaucratic obstacles. At the end of January, the German government temporarily suspended the minimum wage requirements for truck traffic.
During the debate, some MEPs stressed the need to prevent what they called 'social dumping' and ensure 'fair competition' among hauliers, even though the first could be seen as negating the second. Some suggested introducing an EU-wide minimum wage and urged the Commission to table proposals to protect drivers' social rights and working conditions, including blacklisting companies which break rules.
Others countered that imposing national minimum wage rules for transit drivers obstruct the free movement of goods, contrary to EU single market and subsidiarity principles, by adding to the costs and administrative burdens on haulage firms from other member states.