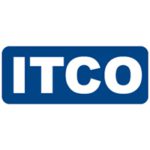 Compiled with the support of ITCO members and based on data provided by tank container owning companies, the ITCO survey gives details of 194 operators of tank containers worldwide. In addition to the increase in tanks in operation, the survey has also found that 48,200 tank containers were manufactured in 2014 (up from 42,600 in 2013), with an estimated value of $960 million.
"The tank container industry continues its trend of stable annual growth," said Heike Clausen, ITCO President. "Further investments are continuing to be made in service-provider infrastructure, information technology and the training and education of staff," she added.
The survey has shown that, although the operator figure of 305,700 units is dominated by global operators such as Stolt, Hoyer, Bulkhaul, Newport and Bertschi, which represent 36 percent of the total fleet, an increasing number of regional operators have become established.
The survey also covers 33 leasing companies with a fleet size of 195,000 units. The top five – EXSIF, Cronos, Eurotainer, Seaco Global and Trifleet – account for 66 percent of the estimated global fleet total.
Clausen added that the market remains highly competitive. "It is this competitiveness that helps to ensure that the industry strives the efficiencies that, in turn, lead to more cargoes being safely and sustainably transported by intermodal tank containers."
The complete Survey, giving details of the size, ownership and growth of the world's tank container fleet, can be downloaded from the ITCO website http://www.itco.org.
The ITCO Tank Container Village will be in Hall B4 of transport logistic next week. The floorplan can be downloaded here.
More analysis of the Survey will be available in the May/June edition of Bulk Distributor.