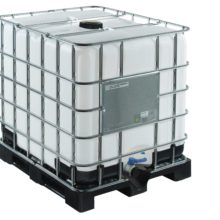 Mauser Ambalaj is located in Gebze/Kocaeli, an important maritime and industrial centre about two hours east of Istanbul. Adjacent to the company's steel and plastic drum facility, the new site provides customers with a more convenient location in Southern and Eastern Europe as well as in the Middle East to source high quality composite IBCs.
The facility is capable of supplying UN certified 1,000 litre IBCs for industrial liquids and ingredients. In addition, Mauser can also provide reconditioned units as either washed or rebottled, and a laundry service through its National Container Group (NCG) organisation.
Various customising options like 3ins valves, 225mm lids or black colour IBC inner bottles are available.