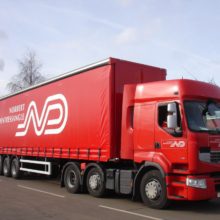 As part of the deal XPO will keep Norbert Dentressangle's headquarters in Lyon as the combined HQ of the new company and will not cut the number of full time employees in France for 18 months.
Bradley Jacobs, chairman and chief executive officer of XPO Logistics, said: "This is a defining moment in the growth of XPO. Our planned acquisition of Norbert Dentressangle will catapult XPO to a top ten global logistics company."
Jacobs added that XPO is "still in the early innings of our long-term growth plan" and hinted that further acquisitions were planned.
The combined company will be known under the single global name of XPO Logistics.