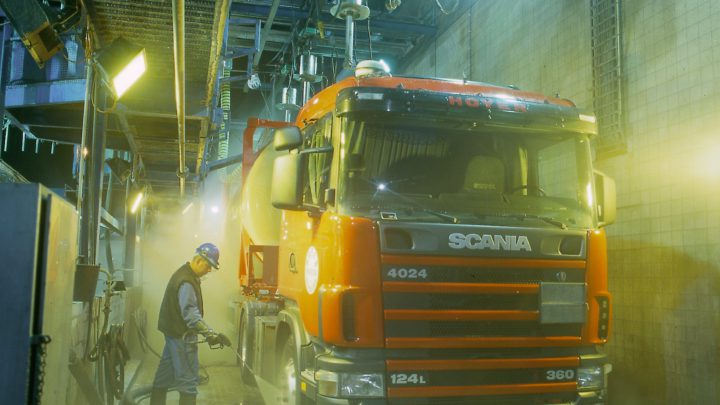 A second step in this process could be an evaluation of the SQAS-cleaning report. When the transport company is member of the Logistics and Distributors User Group of SQAS they could ask the cleaning station to open their report for evaluation, if not, a PDF-report should be made available.
This SQAS report is issued by an independent SQAS assessor and outlines both technical and organisational facts and figures, which allows the reader to get a good picture of the performance of the cleaning station. Issues such as which products can be cleaned, the details of the operational permit, the pressure and temperatures used, the waste water treatment and competence of the cleaners can, amongst others, be deciding factors.
If all this information doesn't satisfy the potential user of a cleaning station, a second-party audit using a specific questionnaire can be the final way to decide whether to use the station. This questionnaire can be filled in by the QSHE (Quality, Safety, Health & Environment) manager of the cleaning facility, by an independent assessor or by a competent employee of the company. A high level of detail and accuracy are vitally important in this area.
As you can read in this article, a lot of information is already available to make a decent choice but we notice that the end-users are not always satisfied with this level of detail and are always increasing their demands. Organisations such as CEFIC, EFTCO and ECTA are always improving to comply with these present and future demands of their customers by updating the mutual SQAS questionnaires and other assessment schemes.
Forthcoming ECTA events:
Responsible Care Workshop
17 September 2015
Brussels
ECTA Annual Meeting
26 November 2015
Düsseldorf
For more information, please go to: www.ecta.com