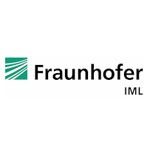 Their advice could be broken down into four parts: think strategically about your supply chain, look to build long term partnerships with your suppliers and service providers; assess those partners closely and give them regular feedback; and be as transparent as possible.
The session was called 'Optimisation of transport costs – cost-reduction potential for companies' and took place on Wednesday May 6 at transport logistic in Munich.
Think strategically
Mark Cook, director of supply chain in Europe for TRW Parts & Service, an automotive systems supplier, spoke about how his company has tackled strategic problems. The company initially closed a number of local country distribution centres in Spain, Portugal, Italy and France. These were merged into the main distribution centre in Koblenz. This Centre was extended in 2004 but remained undersized.
Since 2008 there has been significant growth in the business. "This gives all of us a challenge to meet customer requirements," said Cook, who added that the company ended up with insufficient space. They also need to expand the areas where they can promise to achieve same day or next day delivery services.
TRW Parts & Service engaged the Fraunhofer Institute for Material Flow and Logistics, the organiser of the seminar, to help them. They provided a number of options, including extending the current warehouse, building a second warehouse in Europe or possibly Russia, or using its brake pad manufacturing facility in Northern Spain.
Cook argued that using an external body to look at a complex issue such as this is vital. "It adds an independent rigour to the modelling analysis". "Create some assumptions and make sure your commercial team to buy into those assumptions before you do it," he added.
Find the right partnerships
For Carsten Prenzler, head of corporate logistics at BayWa, a German company which operates in the agriculture, building materials and energy sectors, the tendering process is a crucial part of finding the most cost-effective suppliers. "We try to be very close the tendering process. We do a strategic test: is it in conformity with our strategy?". BayWa also has a planning system that enables the company to do rapid analysis during the negotiation stage.
Assess closely
Matthias Pfingstmann, Logistics Network Manager, Continental Reifen Deutschland, explained how the company measures the performance of suppliers. The business has a supplier rating for all service providers. "The aim is to show partners where there is room for improvement".
Pfingstmann has also reassessed the number of suppliers they use and the length of contracts. For sea freight, there are hedging opportunities that can be taken advantage of. The company also cut the number of suppliers they use, which has helped them to monitor the remaining suppliers more closely.
Ansgar Hermes, head of logistics process partner management at Volkswagen Logistics, also stressed the importance of communication. "We have to inform suppliers about our rules and require them to comply". The business has a process to assess problems with suppliers. The company looks at unplanned downtimes, delays, limited opening hours on the supplier side. "We find there is always a reason. No-one is intentionally creating a problem".
Be transparent
Continental Reifen has also put systems in place to ensure that standard pricing is used. "Manual entries are no longer possible". Previously, there had been a problem managing freight costs: "There was a log of guessing, gut feelings, beliefs, that was why we opted for transparency". "Manual price entries always led a situation that was unacceptable".
The theme of transparency was taken up by Heinrich Kerstgens, managing director of Contargo, a logistics service provider. In 1996 the firm built a Tariff Information System that enabled customers to compare distance calculations for different modes of transport, including inland barge, rail and truck. Known as IMTIS, the system was updated in 2006 to take into account carbon dioxide emissions and in 2012 became web based. Part of this, the Intermodal Routing Information System, is now open access. "Everyone can use it – it doesn't cost a penny," said Kerstgens.