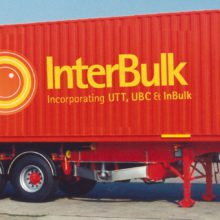 While this improved the competitiveness of the European chemical industry, it had in the short term created uncertainty and volatility, and caused a period of destocking in the chemical supply chain as product prices fell globally, which has reduced the level of transport activity across most regions during this period.
The sharp appreciation of the US dollar and weakening of the euro had also impacted its sterling reported results.
Despite a decline in revenue, the group's operating profit for the six months should be ahead of the corresponding period last year. With a stable interest expense, profit before tax for the same period was also expected to be ahead of last year's first half.
The board expects the full year profit before tax to be broadly in line with market expectations. The group will provide a further trading update at the time of the release of its half year results, which is due to be in mid-June.