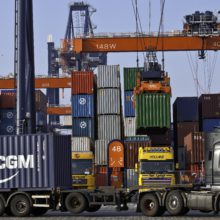 Boxreload helps trucking companies of all sizes to combine loads with the aim of replacing two journeys by two trucks, each with an empty leg, by one return journey (backload) with a single truck; a 'boxreload'. Boxreload focuses on co-operation between trucking companies to share information and enable better planning.
Andy Barker, general manager, explained: "The beauty of Boxreload is that it allows both trucking companies to protect revenues and cut costs. The advantage increases the more trucking companies get involved as more and more opportunities to reduce costs can be identified.
"It is not just about reducing cost. Boxreload allows better utilisation of equipment, trucks and drivers, reduces road miles, minimises the environmental impact of transport and can help cut congestion."
Boxreload, supported by the Dutch Ministry of Infrastructure and the Environment and co-financed by the European Union's Trans-European Transport Network (TEN-T) programme, is being launched in the Benelux area.